Winter Beauty Products Every Woman Need!
The blustering weather and bitter temperatures that band together over winter can put a damper on your beauty regiment, so it is crucial to find beauty products that are easy on your skin and that keep you looking fresh-faced. This winter we have 4 must-have beauty products that everyone should try. These must-have beauty finds will keep you looking fabulous, even when the weather outside is dreary!
Cheeks that Glow
For most of us, our summer glow seemed to fade with fall, but to give yourself a faux glow that isn't too over the top for winter, try on Too-Faced Brightening Blush in 'Papa Don't Peach'. A peachy blush is great for adding just enough cheeky colour without making you look like you spent that day in a tanning bed or were given a makeover by a four year old! Available at Sephora, $20.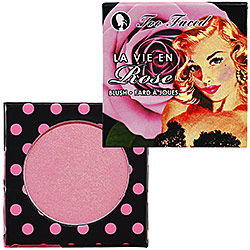 Next: Radiant lips >>
More From SheKnows Explorer