How To Keep That Golden Glow Longer
Tips for keeping your spray tan looking sensational!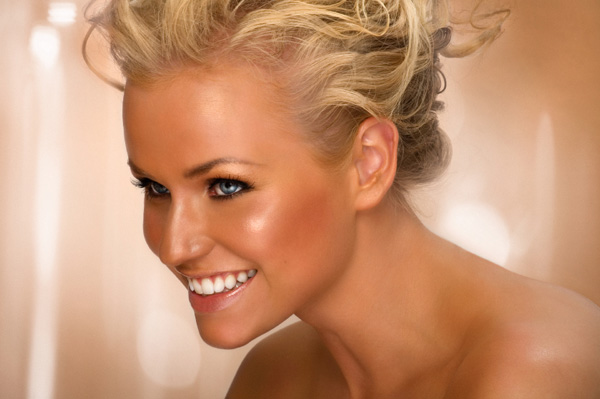 Pale winter skin getting you down? Spray tan to a golden glow, but keep some tips in mind to get the most out of your tan and make it last.
With more information available these days about the dangers of baking in the sun, a spray tan is a great option that's much safer and kinder to your skin. Most people can handle a spray tan, although pregnant women in their first trimester, those with severe asthma and individuals with extremely sensitive skin should proceed with caution.
Get ready
The first step in maintaining a gorgeous spray tan happens before you even get sprayed. Do your homework and ask the salon how much alcohol is in the product they use, or ask to see a list of the ingredients. Note where alcohol is listed in the mix and avoid products that list it second or third. Too much alcohol can cause excessive dryness and even cracking, so a few days into your tan your skin could have a scaly appearance. Remember that your skin is a living thing, and everyone's skin will react differently to product ingredients. There should be a spray-tan solution appropriate for your individual skin — it's like a cosmetic, so you just need to find the right one.
You should exfoliate well the day before your spray tan, in order to remove any dead skin cells. If you shave or wax, do it right before the tan. Don't wear deodorants, makeup or body creams on your skin on tanning day. These will act as a barrier to the tanning solution and leave you with a blotchy tan.
Keep your eyes closed during the misting process — the spray-tan solution is for external use and shouldn't come into contact with mucous membranes.
Making it last
Your body constantly sloughs off dead skin cells. That's why even a natural tan begins to fade in a few days. Since spray tans affect only the outer skin layer, they too will fade. Most spray tans last an average of seven days, but you can extend the glow by moisturizing every day. After your spray, don't shower or bathe for eight hours to allow the tan time to develop. Avoid soaking in the bath after a spray tan — this encourages skin to slough off more cells. And stay away from swimming pools and hot tubs -- the chlorine in the water speeds up the fading. Have loose, dark clothing to put on immediately after your spray tan, and sleep that first night in baggy pajamas to protect your sheets while the tan sets. Don't sleep on silk sheets — these will permanently stain.
When you shower, pat your skin dry instead of rubbing. Many women extend their tans by using a self-tanning moisturizer in the days following the spray tan. With repeated sessions, the skin tends to hold more colour; so, if you spray tan regularly, your skin will become accustomed to the spray solution and start to hold the tan longer. Then, you may only need a topper every couple of weeks.
More tanning tips:
How to get a great faux tan
Bronzer basics
Get a natural looking sunless tan
More From SheKnows Explorer