Camouflage A Tattoo So Well, No One Can Tell
If you've got a tattoo you'd rather not have on display, cover-up products have come a long way, and you can conceal it temporarily. Here's how how to camouflage your ink like a pro.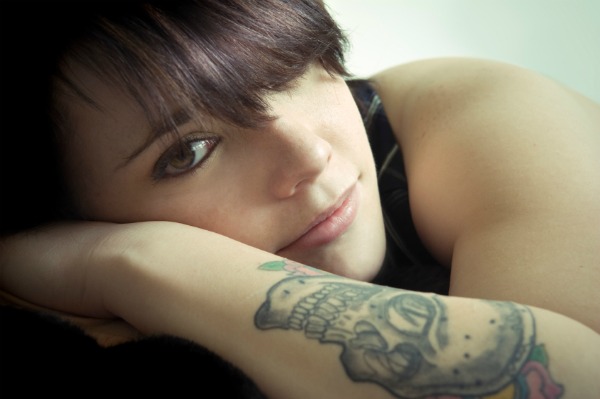 You may love your tattoo(s) and simply want to cover it up for a job interview, your wedding day or when meeting your future in-laws for the first time. Or perhaps you've grown tired of that dolphin you got tattooed on your ankle and just want to cover it up temporarily (laser tattoo removal can be pricey, after all). Here are some tips on how to mask that tattoo so well that no one will know better.
Shop for a concealer
Look for a heavy, opaque, creamy concealer designed to camouflage skin on your body. It should have staying power (you don't want it rubbing off and transferring onto your clothes or onto someone you bump into, for example). In terms of colour, have the expert on hand help you, and if you can, try out a few shades close to your skin tone on your tattoo right in the store to help you select a shade. You may find that investing in two shades that you can blend together works best at matching your skin seamlessly. Two popular brands include Dermablend and Cover FX.
Practice your application method
Experiment with different methods — you can apply the product with your fingers or using a foundation sponge. On clean skin, dab some of the cover-up onto the tattoo. Pat it down rather than rub it in, as you want to deposit the product, not push the cover-up around over the skin. Let it dry, and if you need another layer for more coverage, dab on some more. It's better to start with less and build it up so you can avoid having excess product on your skin. Caking on too much cover-up will only draw attention the area. Once you've completely hidden the tattoo, use a large, fluffy brush to dust on a light layer of translucent powder to set the cover-up.
If you're unsure of your technique, hire a pro
If you feel uncertain about your covering up skills, consider hiring a makeup artist for an hour and watching and learning from their technique. In fact, ask if they can cover up half your tattoo and let you cover up the other half to make sure you've gotten the technique down pat.
More beauty tips
5 Tips for healthy, glowing skin
4 Tips for a flawless complexion
Foundation makeup: Essential tips
More From SheKnows Explorer