A New Look With Your Manicures This Season
The wild nail art seen all over the runways this season too bold for you? Here are some subtle ways to try the trend.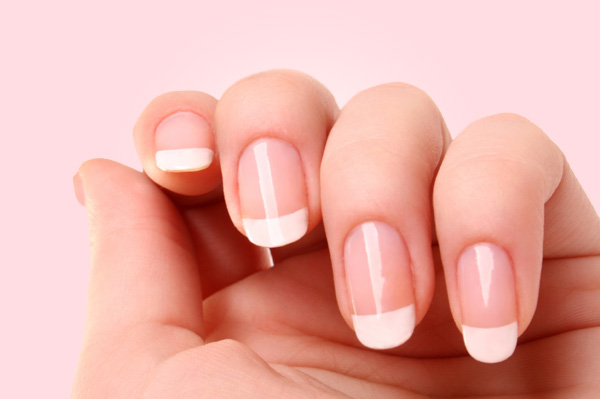 Nail art is the hottest thing right now — bright mixes of colour in the boldest and most outrageous patterns and designs. But what if all of that is too out there for you? Here are some suggestions to incorporate new nail looks in a more subtle way.
Give your nails a different shape
For years, many of us have been opting for the short "squoval" (i.e., square oval nails) look. Simply filing your nails into a different shape can change their entire look. Go more round, or grow your nails longer and shape them into an oval tip for attention-grabbing talons.
Try the new French manicure
If you're a diehard fan of the French manicure, why not mix it up and do that same type of manicure — that is, one colour as your base and a different colour for your nail tips — except with two nail polish colours other than the usual pink or beige base with a white tip?
Go matte
A subtle way to try a different nail look is to go with a matte polish. A matte topcoat will transform any lacquer you have to matte, but if you have applied a neon polish, don't apply a matte topcoat, as neon polishes, due to their formula, dry matte anyway. To jazz up the French manicure mentioned above a little more, instead of just using two different colours, do one part in matte, such as the base colour, and make the tips shiny.
Accent only one nail
Stick to your signature shade, but polish just one nail on each hand in a different, eye-catching shade.
Leave an empty half moon
If two colours on your nails is too daring for you (or too trendy for your conservative office), leave the half moon at the base of your nails bare for an elegant and understated way to play with nail art.
Dot away
Polish your nails in whatever colour you wish, then dip the head of a pin or the end of a cotton swab with the cotton removed (so you're left with just the plastic or cardboard stick) into a different colour lacquer and dab one (or more) small dot on your base colour. It's a simple but cute way to try your own nail art.
More beauty tips
Nail trends and more with Essie Weingarten
How to remove your Shellac mani at home
Bold and bright makeup
More From SheKnows Explorer