Get A Beautifully Bare, Neutral Makeup Look
It's fun getting all dolled up for a night out, but most of us look best with very little makeup — or rather the look of nearly no makeup. Here's how to make your face naturally gorgeous.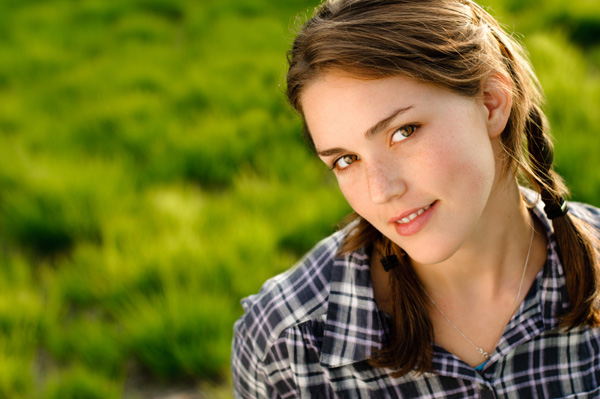 You might think that the heavier makeup, bold eyeshadows and out-there looks are harder to achieve, but makeup artists all say that a minimal look is much more difficult to do well. That's because there's nothing to hide behind; everything must look flawless and natural, only better. Here are the key steps to achieving a great neutral look.
Invest a lot of time on your skin
Since the look is so minimal, your skin becomes the focus. Cleanse and exfoliate gently so you have a fresh, blank slate to start with. Apply your favourite quick-absorbing moisturizer, and then use a primer, which will help minimize pores and fine lines and make your skin appear smoother. It'll also help your makeup last longer. Then move on to your foundation to even out your skin tone. Use a medium brush to buff the makeup onto your skin to get a phenomenal finish. Next, dab on and blend out concealer to any areas that need a bit more coverage. It's better to apply concealer after foundation, because if you carefully apply and blend your concealer and then brush foundation overtop, you'll have undone all of that careful concealer work. Lastly, dust on a bit of translucent powder with a fluffy brush to set your makeup and help control shine.
Liven up your face with a bit of blush
Blush has the power to instantly wake up your face. This is why you should apply it after your foundation and concealer, as you may find you won't need much colour to your eyes or lips. With your fingers, dab on and blend a cream blush to the apples of your cheeks. A cream blush will look slightly dewy, as though you've just finished a light workout. Go with a soft rose shade.
Tend to your eyebrows and lashes
Since the look is restrained, your brows will become more obvious. Pluck any strays, then fill in your brows using a black or dark brown eyeshadow to give them more prominence. A quick sweep of mascara will help open up your eyes.
Add some tint to your lips
A soft, barely there colour on your lips completes the look. Try a tinted lip balm product, such as CoverGirl Gloss Balm, Revlon Lip Butters or L'Oreal Colour Riche Balm.
More beauty tips
Foundation makeup: Essential tips
5 Reasons to wear primer
5 Ways to look younger instantly
More From SheKnows Explorer