How To Know If
You've Hit A Dead End
Many people, upon breaking up, reflect on how much time they wasted on a relationship they had known for a while was doomed. Deciding a partnership just isn't going to work out is hard, but it's something that must be done if there is no future in it. We share some of the key signs that indicate your relationship should see its end sooner rather than later.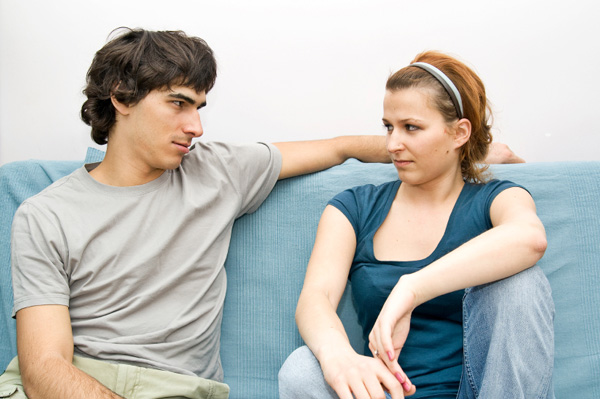 You don't want the same things
When a relationship begins, it is easy to gloss over differences you may have. You may have completely opposite career goals or family plans, but feel too swept up in your feelings to worry about it. When the butterflies settle, however, those opposing views can begin to pull you apart. Challenges such as one of you wanting to settle down while the other wants to travel the world or having differing thoughts on having children can cause serious conflict. Sometimes issues can be resolved through more communication and potential compromise on both sides. Other times, though, the issue may be a sign that your needs and his are too varied for the two of you to be the best match.
You feel honesty isn't possible
Strong relationships are built on mutual honesty and trust. It is important to be able to talk to each other about anything that is bothering you. Without that type of open communication, a healthy relationship is virtually impossible. If you are finding it hard to have open discussions with your partner, your relationship may be in danger. Try to work through your communication problems as a team. If you are unsuccessful, the relationship may not have much of a future.
Fighting has become the norm
Fighting in a relationship can take on many forms. If you find you are constantly getting caught up in petty bickering, it may be a sign you are upset about more serious issues but are too afraid to bring them up. In such cases, it is often necessary to take a break from the bickering and focus on the real challenges at hand. However, fighting filled with anger and abuse is a far more serious concern. Abusive fights often operate in dangerous cycles. If the mutual respect you once had for each other has been replaced by abuse, it is likely time to end the relationship.
You don't feel like making time for each other
Everyone needs their own space from time to time. However, if you find one or both of you is constantly refusing to make time for the relationship, it may be in danger. Getting out of such a rut may be as simple as trying new things together or setting aside a certain amount of time every day or two for you to spend some quality time together. If one or both of you isn't interested in making that time, you may have to call it quits.
Respect is lacking
A healthy relationship is built on mutual respect. If you find your partner is constantly second-guessing you or belittling your thoughts and feelings, respect may be lacking in the relationship. When one partner stops acknowledging the value of the other and no longer appreciates his or her presence, something is wrong. You can try to talk to your partner about how you are feeling and brainstorm ideas on how you might feel valued again. If things don't change, though, the relationship might not be meant to be.
more on relationships
4 Ways to move on after a breakup
Should you confess if you've cheated?
5 Things to discuss before getting married
More From SheKnows Explorer