Finding a balance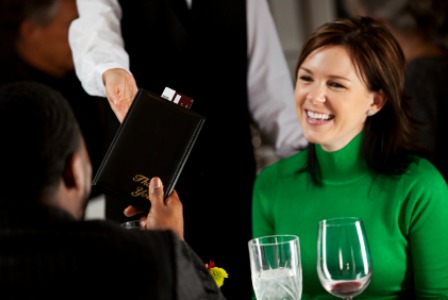 How many times have you insisted on paying for dinner or at least splitting the bill? You know you're independent and don't need to have a man pay for your meal, but you also find chivalry sexy. So where do we women draw the line?
Is chivalry dead, or are women not accepting it?
Have we quashed chivalry while still expecting it? Below are the reasons we could be killing chivalry, as well as some tips to find a balance.
Women are too independent
In her book Fascinating Womanhood, Helen Andelin takes a cue from Ellen Fein, author of the controversial book The Rules, in teaching women how to be more feminine so they can have everlasting marriages. She even goes as far as saying that women have killed chivalry because, "Men only feel a sense of duty to protect women who need their masculine care and protection, or at least appear to need it" (p. 143). She claims that because women have become independent, capable and even take on masculine jobs, they have killed chivalry. They balk at a man insisting to take care of the bill, and they open their own doors. According to Andelin, women have become "too independent" for men to be chivalrous. While I disagree with Andelin's argument that women need to decrease their independence and become more feminine, it does make sense that this independence could be intimidating enough for a man to deter him from being chivalrous because he fears offending a woman.
Men think women don't want chivalry
While I don't agree with her book, Andelin makes an interesting argument: Men aren't chivalrous because they think women don't want them to be. This goes back to her insistence that women have become too independent for chivalry to prevail. January Jones, who plays Betty Draper on Mad Men, once told Stylist magazine that the chivalry her character may experience in the 1960s drama has died, but women helped kill it because they have become more independent and want men to back off. When the bill comes at the dinner table, don't get too turned off if the guy doesn't trip over himself to grab it before you do. He may think that by letting you split the bill or even letting you pay for all of it, he's doing you and your ego a favour. Meanwhile, women may think the man is cheap or rude.
Find a balance
Like many things in life, it's all about finding a balance on your dates or in your relationship. If you've been dating a guy for a while, it'd be too much to expect him to open your car door, pay for your dinners and hold out your chair every single time. On the other hand, if you're going on a first date and the man doesn't at least offer to get the bill, it's a bit of a turnoff. While we are independent and capable of doing things for ourselves, it's nice to be treated like a true lady once in a while, especially at the beginning stages of a relationship.
While you shouldn't have to decrease your independence to hint to a man that he should be more chivalrous, there are some ways to hint when it's OK for him to be. For example, don't rush to open the door before he does; offer to split the bill, but don't steal it the second the server puts it on your table and insist on paying; and don't be afraid to ask him for his jacket if you're cold on a night out. You can maintain your sexy independence while enjoying a little chivalry once in a while.
More dating tips
Why you shouldn't be Facebook friends with your partner
Why fighting is good for a relationship
Why flirting is OK even if you're not single
More From SheKnows Explorer