Live Weaponry Was Seized At Budapest Airport
Nope, it's not the plot of a movie. Brad Pitt was faced with a serious possibility of being charged for storing a substantial number of unlicensed firearms at Budapest airport.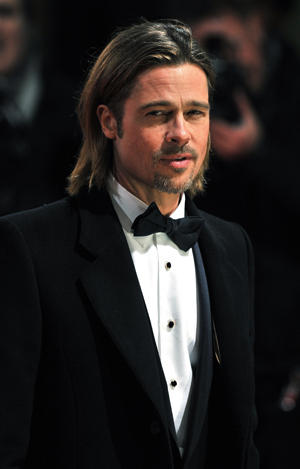 Man, oh man. So, back in October, the Hungarian authorities seized an arsenal of illegal, fully-operational weaponry, used in the film World War Z, which was produced by Brad Pitt.
The guns were initially stored in the Budapest International Airport and were confiscated by an anti-terrorism task unit on the grounds that they could fall into the hands of weapon traffickers.
So, was the sultry Mr. Pitt charged?
Well, this is the good part: the Hungarian National Bureau of Investigations is dropping the case because it was unable to determine the individual to hold criminally responsible. Hence, all the weapons were restored to the production.
Perfect time for some conspiracy catalysts.…
Firstly, it seems a little reckless to employ live guns on a set of a movie. Secondly, who were the guns returned to, if no party was found accountable? Thirdly, wouldn't publicising this incident incite or at least inspire those evil weapon traffickers to infiltrate airports in search of leftover film-making armaments?
Well, give thanks for small mercies: At least Brad Pitt was not arrested.
Photo courtesy of: WENN.COM
More on Brad Pitt
New book details love triangle of Brad Pitt, Angelina Jolie and Jennifer Aniston
Angelina Jolie: Brad Pitt is "the love of my life"
Brad Pitt can't hold out on getting married anymore
More From SheKnows Explorer