Tyra Banks:
The Model Student
Tyra Banks has a new title to add to her roster of roles: college graduate. The beautiful model, TV personality, writer and actress is now officially a Harvard grad.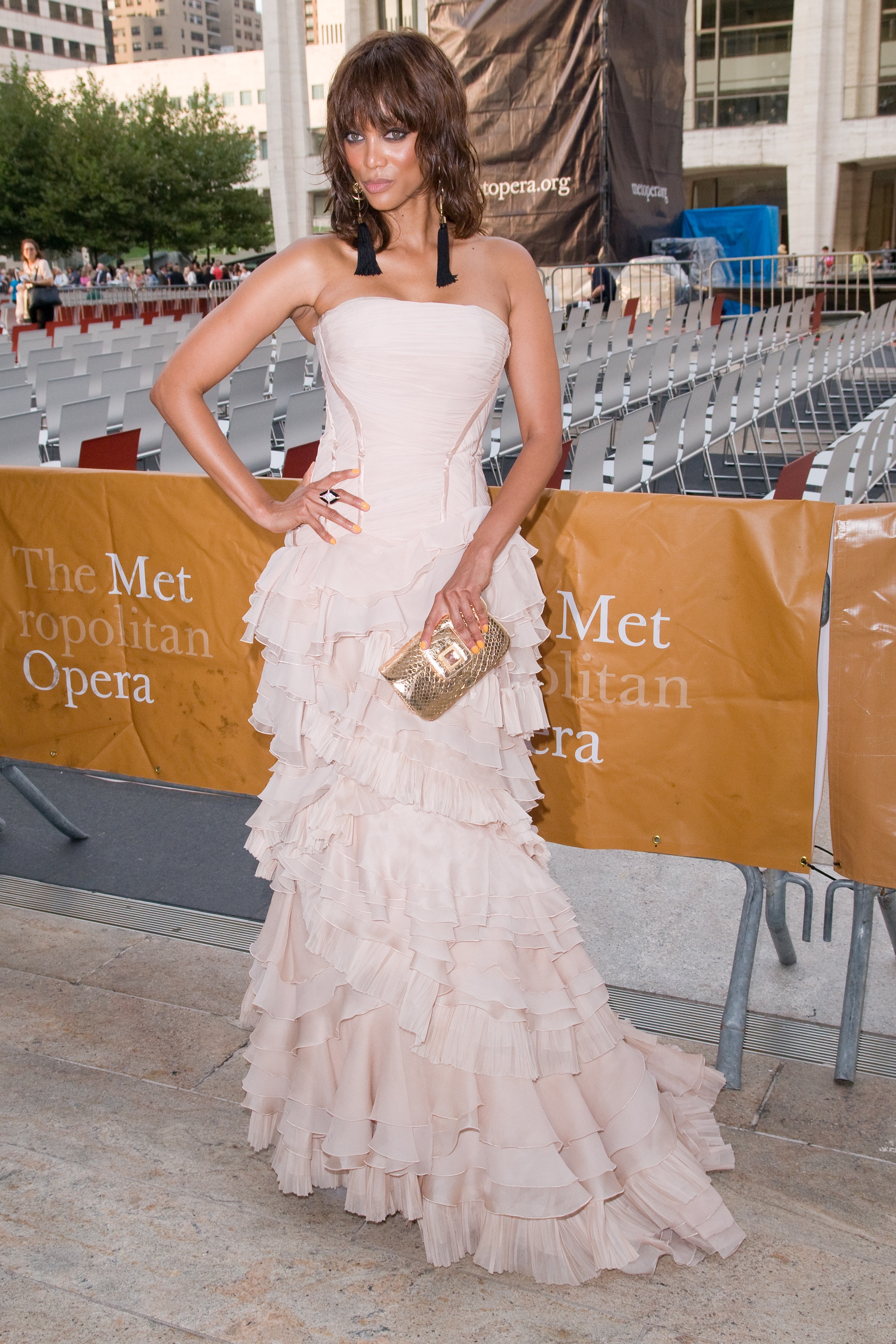 Want to be on top? Take some cues from Tyra Banks, who proves that beauty with brains is possible.
The America's Next Top Model head honcho is proving to her fans, and of course to herself, that education is always important, after she successfully graduated with a certificate from the Owner/President Management Program at the Harvard Business School.
The beautiful model took to Twitter to share her graduation success, with photos of her holding her well-earned diploma and another photo from a slide show that ran during the graduation ceremony. She tweets, "A pic of me in the slideshow Harvard Business School showed @ my graduation! Don't be afraid 2 raise ur hand in class!"
According to Harvard's independent newspaper, The Harbus, Tyra and Youngme Moon, the associate dean of the prestige business school, sat down together for a 90-minute interview in early February before she graduated and Tyra talked about focusing on "being the best."
"There's a difference between a career and a business," said Tyra in the interview, according to The Harbus. "I'm not looking to build my company based on fans."
And we know that Tyra has a lot of fans.
The former Victoria's Secret model became a household name when she began her self-titled daytime talk show, The Tyra Banks Show, which ran from September 2005 to May 2010. She has also made a name for herself with her reality model show, America's Next Top Model, where she mentors model hopefuls as they enter the demanding modelling industry; she has also dabbled in a bit of writing, releasing her first novel, Modelland, last September.
So, after reading all of her accomplishments and real-life experience under her belt, one wonders why Tyra needs a business degree.
"Strategy is my strength, but I have too much diversification. I wish I was hard," says Tyra to Youngme Moon in the interview. And, as always, Tyra also offered up some advice to her fans about going for their dreams.
"Don't chase the money, even if you want to be a banker. Chase the passion. Chase the dream."
Photo courtesy of Ivan Nikolov/WENN.com
Read More on Tyra Banks
Spiritual journey leads to love for Tyra Banks
Tyra Banks calls it quits with John Utendahl
Tyra Banks apologizes for controversial America's Next Top Model promo
More From SheKnows Explorer