66-Year-Old Exits Hotel And Is Taken For 25
Many things in the world are a mystery.... Why is the sky blue? Why do keys always get lost? How is a 66-year-old woman confused with a 25-year-old?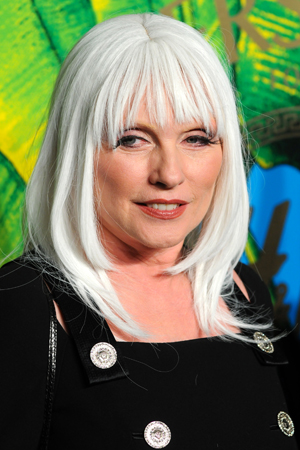 Ouch. This may hurt more than a bikini wax, but Debbie Harry, 66, was mistaken for 25-year-old Lindsay Lohan by paparazzi!
The horror! The tears!
So, here's the story: The photogs were nested outside the Mercer Hotel in New York, patiently waiting for Lohan to emerge after her Saturday Night Live gig. Suddenly, a woman exited the hotel — blonde, pale, hooded, large sunglasses, must be Lindsay — and the paps started clicking away, realizing only after several frames that it was actually Debbie Harry.
Now, Debbie looks uh-mazing for 66 years old, so it's all flattery for her. But Lindsay is probably getting a chemical peel and a facial, right now.
Despite the facial similarities between the two, one must wonder.… How did the photographers — whose sole job is recognizing, observing and documenting celebrities — not realize that they were photographing a woman 40 years older than Lindsay?!
Two words: You're fired!
Heh, well, enjoy your daily dose of hilarity, and Godspeed!
Photo courtesy of: Ivan Nikolov/WENN.com
More on Lindsay Lohan:
Lindsay Lohan bombs on SNL
Lindsay Lohan wants to prove she's not Lindsay Lohan
Anne Hathaway and Lindsay Lohan: Not much difference
More From SheKnows Explorer