The Late Singer Left Behind No Will
It happens that Amy Winehouse left no will bequeathing her earthly possessions, so her $4.66 million fortune is going to her parents.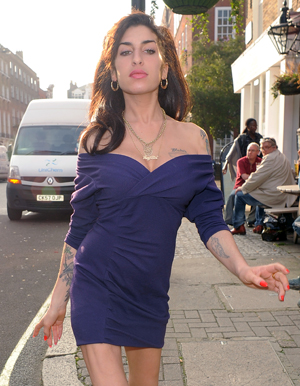 Oy. After a lengthy inquiry into the matter, it turns out Amy Winehouse did not leave a will after all, but it also turns out that she was not broke at the time of her death.
We were all shaken up when the singer died at age 27 on July 23, 2011 from alcohol poisoning in her London apartment. Winehouse gained worldwide fame with her 2006 album Back to Black.
After an assessment of the singer's estate and the deductions of her debts, she left behind approximately $4.66 million. Because she left no will, that sum is now going to her next of kin, who — since she had no spouse or children — happens to be her parents.
There ye have it. This matter is coming to a close, and the divvying up is over with. We can all just soak in the talent and music that Amy Winehouse left behind. Please and thank you.
Photo courtesy of: Will Alexander/WENN.com
More on Amy Winehouse:
Amy Winehouse dead: Celebs react
Amy Winehouse autopsy reveals "death by misadventure"
Amy Winehouse Foundation giving to star's alma mater
More From SheKnows Explorer