Singer Slams Indonesia Slander Rumours
You never know with celebrities. Justin Bieber ardently denies having called Indonesia "some random country," stating that he loves all of his fans.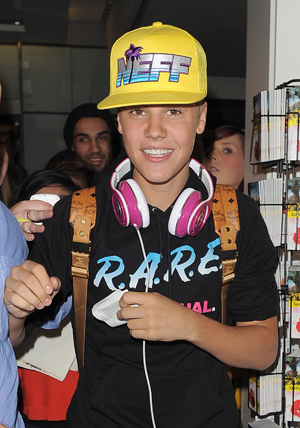 Oh, youth of today: Why art thou so abstruse in the darkness of ignorance?
Justin Bieber denies claims that he ever called Indonesia "some random country" at a press conference. Wait, what?
According to reports, Biebs — while promoting his album Believe in the U.K. — may have dissed a huge portion of his fan base whilst discussing the making of his record.
"I was in some random country," J.Biebs told U.K. Mirror about the production of the "Be Alright" track. "I recorded it in a studio, some little place. They didn't know what they were doing."
That random country?
Indonesia: located in Southeast Asia, population approximately 240 million, largest Muslim nation, third largest Facebook and fifth largest Twitter community. Oopsy.
Of course, Bieber ran to Twitter faster than a toddler to the potty to plaster a Band-Aid on the media boo-boo.
"one rumor i wont stand for is saying what me and my fans have isnt real. Indonesia I see you. i love u. I love ALL MY FANS. #fact" the 18-year-old Canadian star wrote in American spelling and horrible grammar.
Hmm… Did the Mirror get it wrong, or does Bieber need an atlas? Opinions?
Photo courtesy of: Will Alexander/WENN.com
More on Justin Bieber
Justin Bieber will melt your heart!
Justin Bieber gets lyrical about false paternity claims
Justin Bieber and Taylor Swift collaboration?
More From SheKnows Explorer