Studio Lot Severely Damaged In A Fire
Tyler Perry's movies are hot, but we didn't know they were this hot. The director/producer's Atlanta studio was caught in a fire that severely damaged several buildings.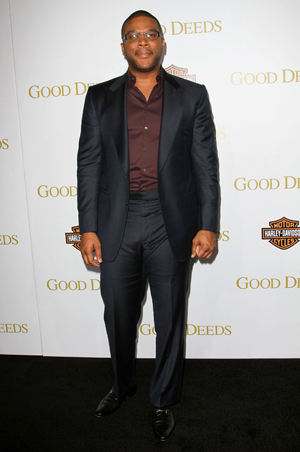 Wowza, is all we can say.
A four-alarm fire ravaged Tyler Perry's Atlanta studio lot yesterday. The firefighters were able to contain the flames and were putting out hot spots way into the night; at least one building on the lot has collapsed.
The important part: No injuries have been reported. No reports on the cause of the fire or the cost of the damages either.
The studio has spawned into the mothership of Perry's directional and producing projects. The actor/director/producer even threw a fundraiser for Barack Obama on the lot in March.
Perry can always film a movie based in the destroyed studio — Tyler Perry's: Arsonist. Sounds like a hit to us, and it would be cost-efficient.
But there ye have it. Keep safe and contain the flames… No, it is not a dirty euphemism.
Photo courtesy of: FayesVision/WENN.com
More on Tyler Perry
Tyler Perry claims racial profiling in Atlanta
Tyler Perry foots bill to send Whitney Houston home
Tyler Perry on Whitney Houston: "She is resting"
More From SheKnows Explorer