Can We Go On A
Friend Date Sometime?
Jenna Fischer is the coolest woman in Hollywood, and we want to be best friends with her! But not in a creepy way.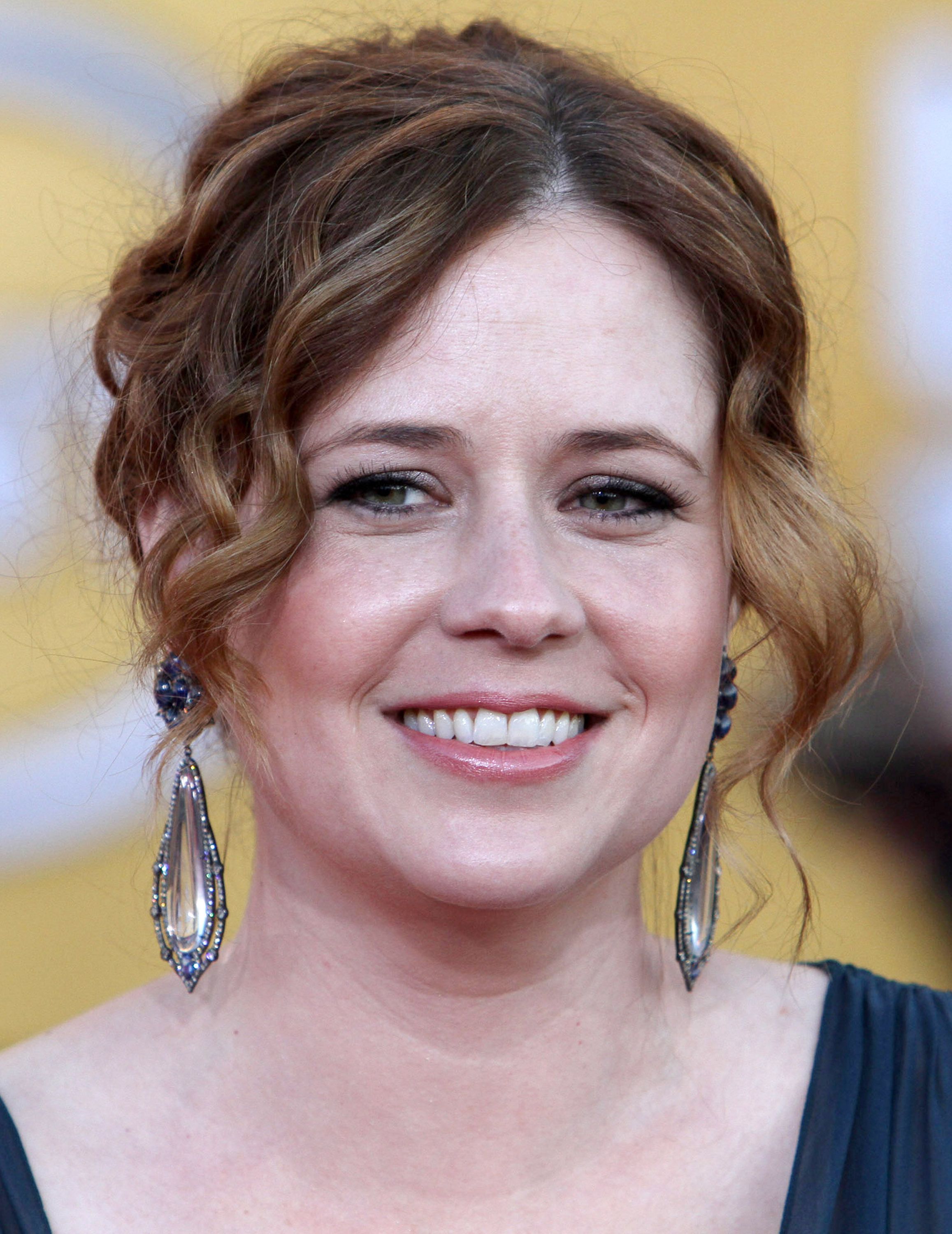 Dear Jenna Fischer,
We know you must get a ton of fan mail daily from diehard Office fans who can't separate you from your character Pam. Please rest assured that, while we do adore Pam and think your representation of her is one of the most natural performances on television, this is not one of those letters. We won't be asking you to leave Jim for us, nor will we be inquiring about the inner workings of Dunder Mifflin. All we ask is that you join us for lunch one day.
Of all the recognizable, outspoken celebrities who frequently make headlines, you're without question our favourite. Rather than abuse your fame and say questionable things that make us shake our heads in bewilderment, you inspire other people to just stop caring about things that aren't that important. We can't explain how refreshing that is.
We're thinking of that incredible piece you wrote for young aspiring actors who experience the tormenting struggle of trying to make it in show business. You went into great detail about your own professional low points without embarrassment or irony, assuring those who read it that they most certainly were not alone. More important, though, you highlighted a crucial point about the acting profession: Being a successful working actor does not inherently mean being famous. For most people, the road is long and hard, and many of them, though without question legitimate working actors, never achieve the recognition for their work associated with a successful career in Hollywood. Because they are able to feed their life's desire with any acting job whatsoever, they are happy — and therefore successful — actors. It was a dose of reality many people needed to read — not just aspiring actors, but also famous ones.
And as if that wasn't enough to make us totally fall in love with you (not in a creepy way, we swear), you've just proven you're even more awesome. Not only are you refusing to surrender to Hollywood's demand that any woman who has a baby must be back to her pre-pregnancy body within six weeks, but you're actually choosing to keep the baby weight on. Your belief is that women are entitled to have some more junk in the trunk after the feat that was carrying and delivering a baby, so back off, everyone else. You're a Hollywood rebel with a very worthy cause, Jenna Fischer.
You're no doubt exceedingly busy, what with starring in a hit sitcom and looking after your new baby, but if you find yourself with nothing to do one afternoon, we ask if you'll consider taking us up on our lunch offer. We promise not to grill you about The Office, and we can go wherever you want. Burgers? Burritos? Whatever. (We hope it's burgers.) And we'll pay.
Until then, please continue to inspire a more realistic perspective in an industry that sometimes feels utterly devoid of anything that is real. We'll be here, listening. And by here, we don't mean outside your house in the bushes.
Sincerely,
SheKnows.ca
Image courtesy WENN.com
more celebrity news
David Beckham celebrates his 37th birthday
Miley Cyrus rescues puppy in parking lot
Amber Riley faints on the red carpet
More From SheKnows Explorer