Move Over, Scarlett:
It's Lindsay's Turn
Lindsay Lohan and Woody Allen were spotted having dinner in New York recently. This can only mean one thing: Lindsay is Woody's new "it" girl.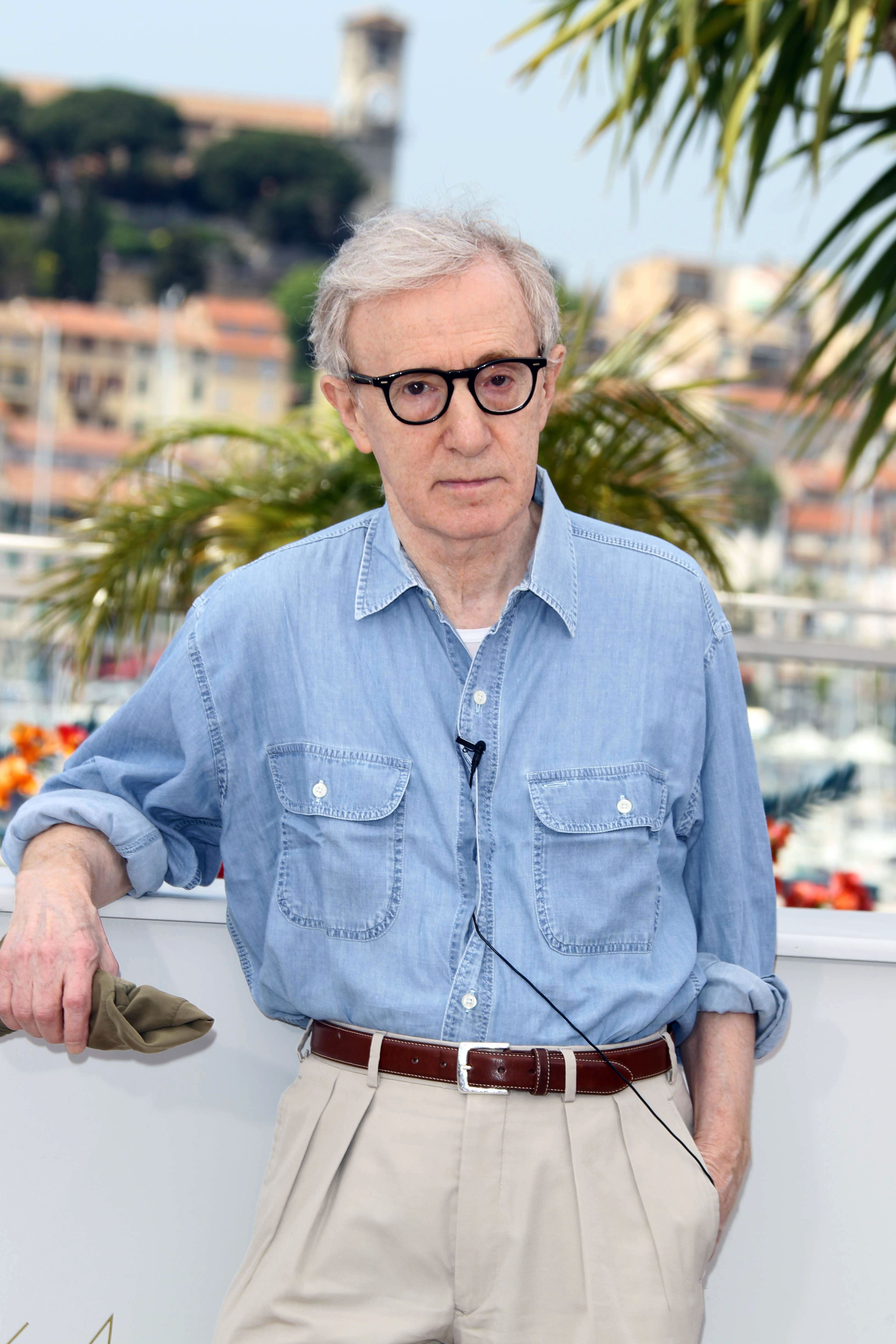 Lindsay Lohan and Woody Allen walk into a swanky upper east side restaurant... and they have a lovely, professional time. (What? You expected a better punchline?) And before your mind has a chance to go there, ladies, no, this was not a creepy, covert expedition; Soon-Yi dined with them as well.
It's no real mystery what was going on here: Woody, who is famous for zeroing in on magnetic starlets as his films' muses, was more than likely discussing a future project with Lindsay, which isn't all that surprising when you think about it. Despite her endless list of legal and career trouble, Lindsay does possess a talent greater than many of Hollywood's young actresses, and her 1970s-esque facial features — the large, relaxed eyes, the small nose, the strawberry blonde complexion — must remind Woody of his moviemaking heyday. Like many other Hollywood bigwigs, Woody seems willing to put some of his eggs in Lindsay's reforming basket, confident that her wild days are behind her and that she is ready to move ahead with her promising career.
This buzz-worthy dinner primes Lindsay to join an exclusive list of ladies who have had the honour of being Woody Allen's leading lady muses. The list is very short indeed: When Woody finds a woman who has that very special something, he holds on to her for dear life (and sometimes becomes romantically involved with her, but not so much anymore). Let's take a look at some of Woody's most cherished movie muses:
It all started when Woody cast Diane in his Broadway play Play It Again, Sam. Clearly he found Diane to be more than just an extraordinary, quirky acting talent, as the two began a romantic relationship during the run of the play. They broke up after about a year, but that didn't seem to affect Woody's artistic infatuation with Diane. He cast her in many films, including Sleeper, Love and Death and, of course, Annie Hall, which Woody apparently wrote specifically for Diane, whose given name is Diane Hall. Annie Hall is still regarded as Woody's (and Diane's) finest work.
Mia Farrow
Before the extremely messy separation that ensued after Mia discovered Woody was romantically involved with her adopted daughter Soon-Yi Previn (his current wife), Mia starred in 13 of Woody Allen's films. In Mia's case, first came love, then came starring roles in movies. Between 1982 and 1992, Mia appeared in basically all of Woody's movies, including Zelig, Broadway Danny Rose and Hannah and Her Sisters. In each of these films, Mia brought her trademark quiet naturalism that Woody must have found utterly beguiling. Her acting style was the perfect antidote to the crazed, neurotic characters Woody played in his movies. It's really too bad things ended the way they did for Woody and Mia; we think they could have made plenty more memorable films together. But, you know, we get it.
No one can resist the appeal of the sultry Scarlett Johansson, and Woody Allen is certainly no exception. Regarded by many as one of the sexiest women on the planet, not to mention one of Hollywood's finest actresses, Scarlett starred in three consecutive Woody Allen films: Match Point, Scoop and Vicky Cristina Barcelona. After this marathon of movies, Woody and Scarlett took a bit of a break, apparently because Woody didn't want to burden Scarlett with the stigma of being his new muse and attached to so many of his films. We don't really see that as a problem — he is, after all, Woody Allen — but that's just us. Anyway, Scarlett's off breaking box office records in The Avengers these days, leaving a vacancy for Woody's young muse open to Lindsay Lohan. But Scarlett's not through with Woody, and she definitely hopes he's not through with her: She's still waiting for him to "write [her] Citizen Kane."
Image courtesy WENN.com
more entertainment news
The battle of the deja vu superheroes
Scarlett Johansson "permanently bruised" during The Avengers
Giving it another go? Lindsay Lohan seen out with her ex
More From SheKnows Explorer