Actress And Husband Welcome Daughter
It's been some weeks since the last celebrity birth — did you miss hearing about them? Alyson Hannigan and husband Alexis Denisof have welcomed their second daughter.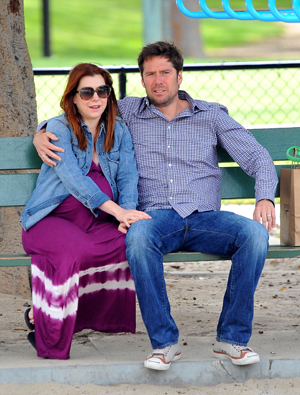 The actress, it appears, has been pregnant forever… But finally Alyson Hannigan has delivered a healthy baby girl!
What is the little one's name? It's gotta be something weird celebrity-style, right?
Pretty much. Her name is Keeva Jane Denisof (the name being derived from the Gaelic word for beauty, gentle and precious). But it kind of sounds like "kiwi," no?
This is Hannigan and husband Alexis Denisof's second daughter. They are also proud parents to 3-year-old Satyana.
The actress's rep announced that mama and the wee li'l one are both doing fantastico.
But what has happened to all your average names? Where are the little Marks, Mikes, Madisons and Annas among celebrity babies?
Some deep, philosophical thoughts, we know. Let us ponder them together. Opinions?
Photo courtesy of WENN.com
More on pregnant celebs
Sarah Michelle Gellar pregnant with second child!
Megan Fox is pregnant!
Adriana Lima is pregnant!
More From SheKnows Explorer