When The Scandal
Hits The Fan…
No one saw this coming, but emerging reports are claiming that Kristen Stewart has cheated on Robert Pattinson with the Snow White and the Huntsman director. Is it true?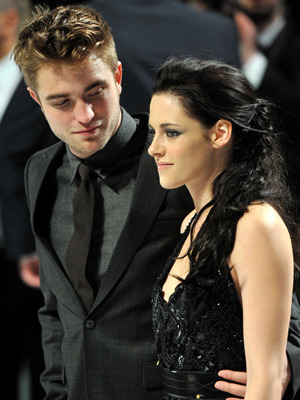 Oy, this is like an episode of Melrose Place…
There was a flaming-hot rumour on the streets of CelebrityLand alleging that Kristen Stewart cheated on her boyfriend (and Twilight co-star) Robert Pattinson, with Snow White and the Huntsman director, Rupert Sanders.
Us Weekly published a cover photo of Stewart and Sanders in a very compromising scenario that does insinuate an intimate relationship between the two. Unless Kristen had something stuck in her ear that could only be removed with Sanders' mouth…
And so with a heavy heart, we must announce that the rumour is true.
Kristen confirmed it today and issued an official apology through People magazine, saying:
"I'm deeply sorry for the hurt and embarrassment I've caused to those close to me and everyone this has affected. This momentary indiscretion has jeopardized the most important thing in my life, the person I love and respect the most, Rob. I love him, I love him, I'm so sorry."
It should be mentioned that 41-year-old Sanders is married to model Liberty Ross (who happened to star in Snow White and the Huntsman as well) and the couple has two children? True story.
No word yet from Pattinson or Sanders, only time will tell if fists will fly.
Opinions?
Photo courtesy of Wenn.com
More on Kristen Stewart
Kristen Stewart lands World's Best-Dressed Woman title
Kristen Stewart is the highest-earning actress!
Kristen Stewart goes topless for On the Road flick
More From SheKnows Explorer