Sittin' Pretty
At Five Medals
We sure are pushers. On Sunday we had just the one lonely medal, and come Wednesday, we already have five! Not too shabby, Canada!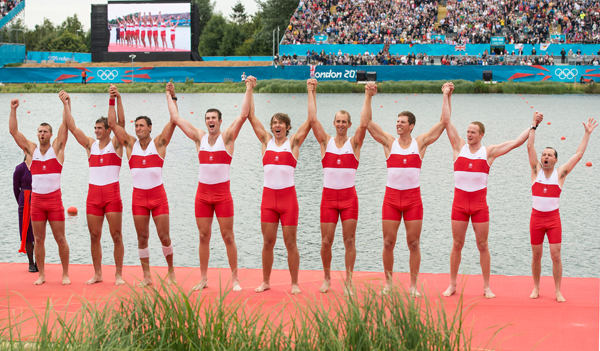 After bringing three bronzes to the Canadian medal count yesterday, we can add a silver to that number!
The Canadian men's eight rowing crew and defending gold medallists have won a spot on the Olympic podium this morning. After a shaky heat performance on Saturday and a hopeful race in Monday's repechage, the crew earned a silver medal in today's finals.
To be honest, it didn't look so promising in the midst of the race… With Germany and Great Britain holding on to the lead, Canada was constantly trailing in third. But in the final 500 metres, our fellas pushed ahead and left Britain in the dust in a time of 5:49.98. Germany claimed the first spot.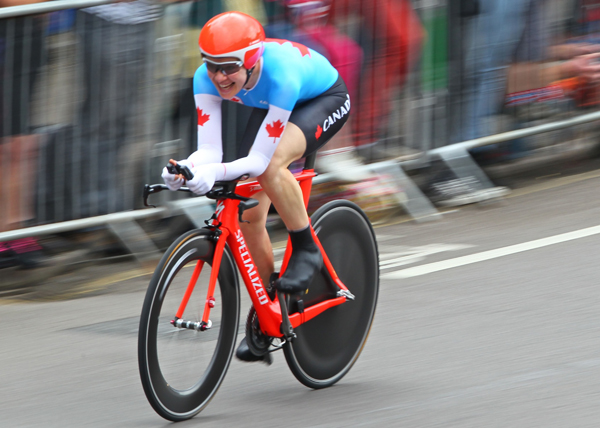 In other races, Canadian athletic goddess Clara Hughes came in fifth in women's cycling individual time trial in 38:28.96. U.S.A. claimed the first spot, Germany second and Russia third. We're proud of Hughes nonetheless — she's an incredible athlete.
In men's synchronized 10-metre diving, Canadian Alexandre Despatie and Ross Reuben came in sixth place; the competition was just too intense for these two, and it showed. China won the gold in this competition, Russia pulled in the silver and U.S.A. delivered the bronze.
And this is the Canadian roundup for today. As much as we'd like to outperform the U.S. and the U.K., we're hopelessly in love with our athletes and are proud of them no matter what.
Photo of Clara Hughes courtesy of WENN.com.
Photo of rowing team -- from left to right: Gabriel Bergen, Douglas Csima, Rob Gibson, Conlin McCabe, Malcolm Howard, Andrew Byrnes, Jeremiah Brown, Will Crothers and Brian Price -- courtesy of Canadian Olympic Committee. Photo take by Jason Ransom.
More on Olympics
London 2012 Olympics: Day 2 - Canada wins!
Canada's Olympic heroes
London 2012 sports you should try
More From SheKnows Explorer