Make Over Your Breakfast With These Good-For-You Muffins
Most of the muffins you get at your typical coffee shop or supermarket are really just cake, laden with sugar and fat, masquerading as something healthy. Try some of these tasty — and more nutritious — muffin recipes and you'll never go back.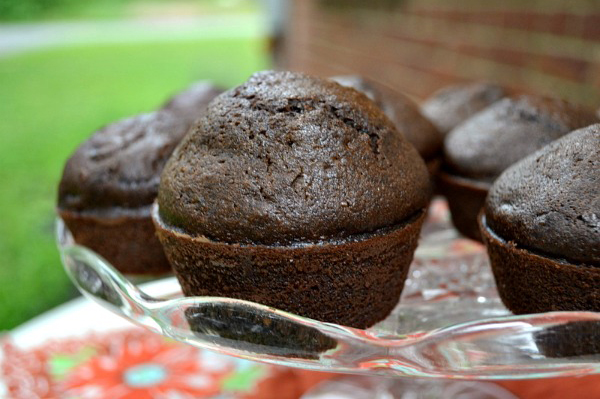 If you're baking up a storm, as many of us do in the wintertime, why not take the opportunity to bake up some fresh muffins — healthy ones you can enjoy for breakfast? You can't beat the portability of muffins — it's so easy to throw one into a bag and into your handbag to eat during your commute into the office, or as a nutritious snack later in the day. You'll be saving some money at the coffee shop while also saving your waistline from expanding from eating those sugary commercial muffins.
It actually doesn't take a lot to make a muffin healthier — by replacing white sugar with agave syrup, for example. Here are five great healthy muffin recipes for whatever you're craving; bookmark this, as you'll surely want to make these muffins time and time again.
Go with one that's rich in fibre
These apple-bran muffins have a lot going for them. They're made with bran cereal and whole wheat flour, thereby upping their fibre content. Plus, they've got chopped apples and raisins, both of which will add natural sweetness while also adding nutrients.
Fulfill your craving for chocolate
You've got a thing for chocolate. Satisfy your yearnings with these chocolate zucchini muffins — we swear you won't even be able to tell there's zucchini in them. This vegetable is low in calories, and rich in vitamin A, folate, potassium and protein.
Go bananas
Banana bread fans will adore this healthy banana quinoa muffin recipe. It features not only potassium-rich bananas but also the healthy whole-grain goodness of quinoa. Plus, they're sweetened with light agave syrup rather than white sugar.
Get a blueberry boost
Doesn't everyone love a blueberry muffin? You can still get those sweet, antioxidant-rich berries, but in a healthier muffin. This blueberry flax bran muffin recipe incorporates flax seed (a source of essential fatty acids), brown rice flour (so it's ideal for those with gluten sensitivities), soy milk (appropriate for you if you're lactose-intolerant) and it's sweetened naturally with agave syrup. And yet, none of that fantastic blueberry-muffin taste is compromised.
Satisfy your savoury craving
Muffins don't have to be sweet; though the Lite Cheesy Cornbread Muffin includes a touch of natural honey, it's sure to please your taste for something savoury.
More food articles that may interest you
Healthy recipes for athletes
Eat this, not that: Healthy snacks you can grab on the go
Quick tips for a healthy breakfast
More From SheKnows Explorer