Celebrate With More Than Green Beer
With two weeks until St. Patrick's Day, start testing out recipes now, so you've got them down pat for March 17!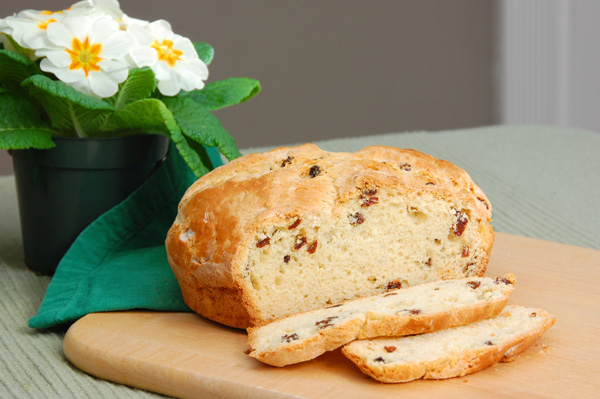 Every March 17, we celebrate the feast of Saint Patrick. But if your celebrations focus only on green beer, you're missing out. There are so many delicious Irish recipes you should be cooking up and enjoying in this festive time, commemorating the saint who brought Christianity to Ireland. Here are just a few ideas to get you started — and we're sure these recipes will find a permanent spot among your go-to dishes.
Irish soda bread
It'd actually be a shame to serve this toothsome bread only around St. Patrick's Day. Filled with dried fruit, slathered with a bit of butter or even just served plain, it makes a lovely light component of your breakfast or a satisfying snack with your afternoon tea. And as far as bread goes, it's a pretty simple recipe. Try this classic Irish soda bread recipe.
Corned beef and cabbage
Sure, this recipe for corned beef and cabbage takes several hours to cook, but it truly is not labour intensive at all. And it's great to serve to a hungry crowd, looking for something hearty to go with the green beer in their bellies.
Irish stew
Loaded with veggies (potatoes, onions, turnips and carrots), this slow-cooker Irish stew is a great choice, as you can start it the morning of St. Patrick's Day and leave it as it bubbles away for up to six hours — all the more time to take part in the day's festivities. And a warm stew is such a welcome when you come in from the cold, wintery weather.
Green beer and cocktails
St. Patrick's Day and drinking green beer goes hand in hand. If you're looking to fête at home this year instead of at a pub, this is how you make green beer on your own. But let's face it, not everyone's a beer drinker. Keep the non-beer drinkers happy at your party by offering a number of other green drinks, such as a tasty Irish Whip.
Cheddar and stout fondue
The perfect meal to absorb the beer you'll be drinking on St. Patrick's Day? A filling cheese and stout fondue, with plenty of carb-y skewers of bread and potatoes to dip into it.
More food tips
Low-carb slow cooker recipes
Comfort food and autumn beer pairings
Beer and cheese parties are hip
More From SheKnows Explorer