A Healthy Way To Use
Up Your Old Produce
Sometimes it's impossible to keep track of all the veggies sitting around in the fridge. When some of them start to pass their prime faster than you expected, turn to this simple frittata recipe that makes even the oldest produce taste new again.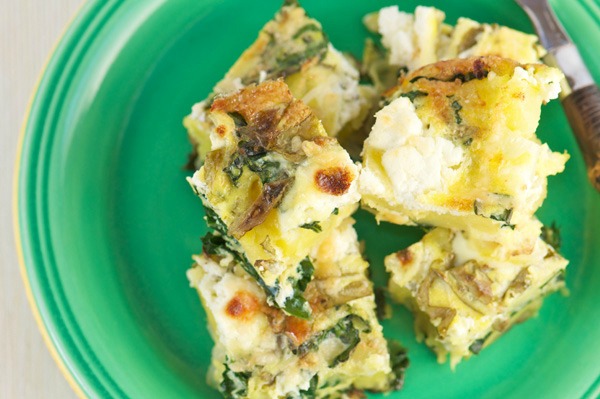 The clean-out-your-fridge frittata
Serving size 6
The best part of this recipe is that it can be made using virtually any vegetables, meats and cheeses you happen to need to use up. It relies entirely on healthy ingredients and is incredibly fast and easy to make. With this frittata recipe, you'll never have to waste food again!
Ingredients:
6 eggs
1/3 cup milk
Salt and pepper (to taste)
2 tablespoons olive oil
1/2 cup preferred meat (bacon, sausage, etc.)
2 cups preferred vegetables (onion, spinach, mushrooms, zucchini, broccoli, tomatoes, etc.)
1/2 cup preferred cheese (cheddar, mozzarella, feta, goat, etc.)
Directions:
In a medium bowl, whisk together eggs, milk, salt and pepper.
Heat oil in a frying pan on medium-low heat.
Cook the meat in the pan until lightly browned. Transfer it to a small bowl and set it aside.
Place vegetables in the pan and cook until softened. Stir in the meat, and distribute all ingredients evenly.
Pour eggs over the mixture. Turn heat to low, cover and let cook for 6-8 minutes.
Sprinkle cheese evenly over the egg mixture, cover and let it cook for another 2-3 minutes.
Once eggs are firm and the cheese has melted, remove the frittata from heat, and serve.
more healthy recipes
Vegetarian alternatives to burgers
Creamy goodness: the smoothie-milkshake recipe
Grilled mango and sweet potato salad recipe
More From SheKnows Explorer