Canada's Most Delicious Food Bloggers
There's no denying that Canada is simply brimming with talented food bloggers. After extensive research (which admittedly involved extensive eating on our part), we rounded up 10 of our absolute favourites. We're confident you'll find some new must-read blogs from our list.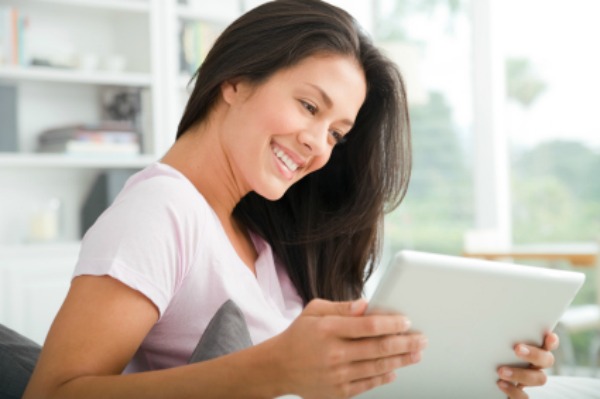 Stephanie, the author of Clockwork Lemon, is a talented writer and photographer who has a passion for baking that truly oozes off the screen. We're certain that just one bite of her crispy-chewy salted white chocolate oatmeal cookies will leave you weak.
One of the things we love most about Crumb is the way its author, Isabelle, sources as many of her ingredients as possible from her own garden and the local farmers market. She then takes those fresh ingredients and weaves together recipes that make us drool, like this one for spicy roast chicken with carrots, olives and lemons.
We love nearly every recipe we've found on Dinner with Julie, but we have to admit it was these five heavenly words that sealed the deal for us: peanut butter cup creme brulee. Julie, a talented food writer, photographer and stylist, has a knack for using both her words and her photos to pull us in.
After reading Amy's recipe for spaghetti with chicken in white wine parmesan sauce, we think we might want to drink the sauce right from the bowl. Amy's fantastic "foodtography" leaves us drooling. We are delighted by the way she takes a recipe and adds an unexpected ingredient or two to make it unique and oh-so-tempting.
Tara, an amazing cook, talented photographer and engaging storyteller, created her seven spoons blog in 2005. We think this asparagus with hard-boiled egg vinaigrette is one of the most amazing asparagus recipes we've ever tasted, and we suspect we'll be indulging in it all summer long.
We love Aimee's emphasis on eating healthy yet still delicious whole foods. Loaded with amazing recipes like spinach ricotta shells, Simple Bites also offers helpful pieces on the ingredients themselves. We particularly love their tips on ways to source your summer produce.
When we learned that Erica, the author of The Starved Writer, is just 19 years old, we were shocked. This journalism student is talented beyond her years. With her remarkable photography and tempting vegetarian recipes, it's safe to say that The Starved Writer won't be starving for long. We think her asparagus and poached egg pasta is beyond fabulous.
Renee, the author of sweet sugarbean, places an emphasis on using natural, organic ingredients, sourced as locally as possible. We love that she uses such a wide variety of fresh produce. One look at this rustic ham and brie tart with grape tomatoes and thyme, and all we could think of was brunch this weekend.
This blog is filled with a little bit of everything, from recipes for everyday meals to fancier ones for entertaining. An avid cookbook collector who owns over 1,000 titles, Lyndsey weaves reviews throughout her blog. One of the recipes we haven't been able to stop thinking about is her scallop and bacon spaghetti.
Where Are My Supermom Boots?
Though not strictly a food blog, we've watched it grow more so with each passing month. We love that Stephanie is committed to feeding her family primarily whole foods. It was the combination of that whole foods approach and her emphasis on family-friendly, everyday foods that secured her a spot on our list. Don't miss her lemon chicken, which is divine.
Now we want to hear from you
With only 10 spots on our list, we couldn't even come close to including every great Canadian food blogger. Please leave us a comment below with your must-reads!
More delicious food
The patio pitcher: Cocktails to serve to a crowd
Eat healthy on the cheap
Fresh obsessed
More From SheKnows Explorer