Make Your Own Workout Space
Gyms can be a frustrating experience when you just want to get into your own world, but intrusive people, loud music or other distractions keep interfering. We share some tips and tricks on how you can make your workouts all your own.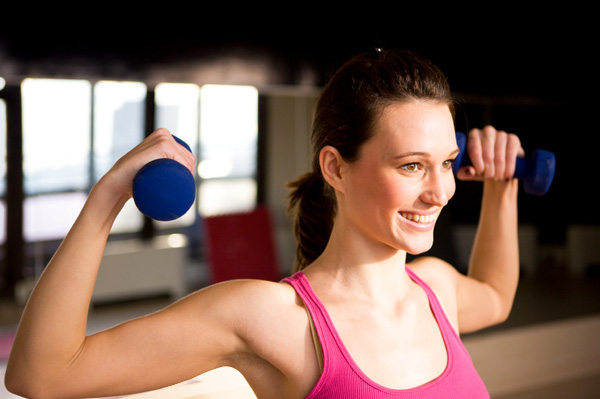 Reduce noise
Many people prefer to work out to their own music, but that can be difficult in gyms that play their soundtracks at a high volume. When selecting a machine to work out on, take a peek at the walls and ceiling, and spot the speakers. Select a cardio device that is as far away from the blaring sound system as possible. If this method doesn't work, invest in higher-quality earphones that will allow you to tune out the noises of the gym and enjoy your own music or favourite entertainment option.
Find a secluded space
The majority of gyms are large, and that means there's always an area that sees less use than others. Next time you're at the gym, look around and spot where there are less people. It may be the room used for yoga or a corner of the spin-bike section. Every gym has a quieter area; it's just a matter of finding it!
Tune it out
Everyone has their own workout style; unfortunately some styles can be more disruptive than others. If you find someone's workout regimen obnoxious or loud, focus your attention elsewhere. If possible, exercise facing a different direction, or pick a point on the wall and focus on it. Do whatever is necessary to bring your attention back to yourself and what you are accomplishing rather than become distracted by others.
Change things up
Although you have every right to do your fitness routine exactly as you see fit, sometimes it doesn't hurt to seize an opportunity to try something new. If you find one area of the gym distracting or frustrating, consider trying a machine in a quieter area or experimenting with a different workout sequence. Shaking things up is good for both your body and your mind, so next time you're at the gym, give it a whirl!
Breathe through it
Breathing is an incredibly useful tool in helping your body and mind stay focused on the task at hand. Whether it's the people, the music or something else that drives you crazy, take a moment to breathe. Breathe in as slowly and as deeply as you can through your nose and out through your mouth. Not only will this help refocus your mind, it will also give your muscles the oxygen they require to help you through your workout.
more workout tips
Find the right running route for you
5 Exercise ideas to celebrate summer
How to prepare for your first race