5 Benefits Of Spending Time In Your Garden
Gardening is a part of many people's summer plans. But all that planting, weeding and trimming doesn't have to be done purely for aesthetic appeal. Read on to discover why gardening can be good for your body and your mind.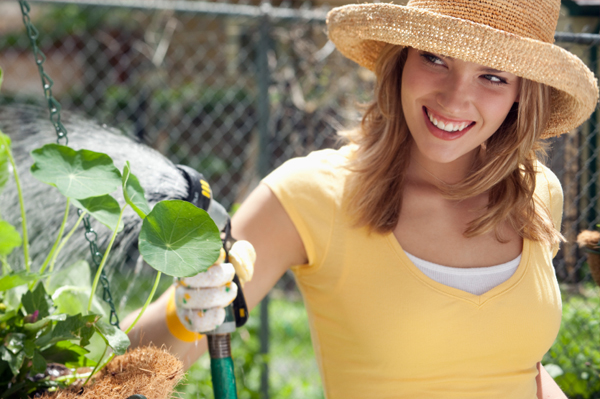 It gets you outside
Gardening is a great opportunity for you to get outside in the summer. Just as having a dog gets you out walking a couple of times a day, gardening is an excuse for you to soak in all the warm air and cool breezes the season has to offer. Just setting your mind to making it out there for 10 minutes can get your day going in a whole new way.
It brings out your nurturing side
With gardening, you truly are creating and nurturing life. All those gorgeous blossoms and luscious greenery couldn't possibly exist without your ongoing care. When you garden, you really can make the world a more beautiful and gentle space. So celebrate that nurturing side of yourself, and congratulate yourself for what you are creating.
It gives you some personal time
Summer can be a hectic time. With so much you want to do and so much that you have to do, it's understandable that you can feel overwhelmed. Fortunately gardening can present you with an opportunity to take a break from it all. Whether you choose to garden for 10 minutes each day or a longer stretch once a week, it is a dedicated time just for you. It's a chance to get away from any people or situations that are stressing you out and to simply focus on you and nature. So breathe and enjoy.
It can be soothing
Many aspects of gardening are ritualistic. Whether you're mowing the lawn, weeding the driveway or trimming a series of bushes, a pattern begins to develop. And that pattern can be very therapeutic. The repetitive actions grant you the opportunity to get into a new head space that is very soothing. These actions aren't overly complex, and that means you can simply enjoy them rather than worry about whether you're doing everything "right." Take the opportunity to just relax and let go.
It keeps you active
Although some aspects of gardening can be incredibly relaxing, other aspects can truly be considered a workout. Weeding, snipping and digging are all opportunities to revel in the activity you are providing your body. And unlike a regular workout, where you finish without a whole lot to show for your efforts, you can see just how hard you worked every time you look out the window!
more on gardening
5 Plants that deserve a place in your garden
A guide to planting spring flowers
Grow your own kitchen herb garden