Inspiration For Healthier Living
Trying to be healthier or bring fitness into your life? Maybe you might find some inspiration or helpful information in one of our favorite Canadian health and fitness blogs.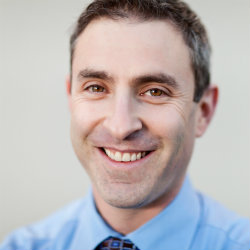 Yoni is a Family doctor, Assistant Professor at the University of Ottawa, and founder of Ottawa's Bariatric Medical Institute - a multi-disciplinary, ethical, evidence-based nutrition and weight management centre. He loves going to work in the morning and shares many ideas about health and weight on his blog. His tagline is "Musings of an Obesity Medicine Doc" and he writes about whatever catches his fancy. He muses about why we are eating the equivalent in calories to an extra meal each day in this post.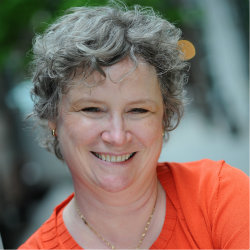 Marijke is a registered nurse and freelance health writer who received her nursing license in 1983 and started writing and editing in the mid-1990s. She has experience in a wide variety of nursing capacities, including rehabilitation, ICU, palliative care and pediatrics. She writes for many different types of clients including professional magazines and websites. She likes to take complicated health and medical information and rewrite it so anyone can understand it. Her post about how influential social media can be took a current topic and made you think about it a bit more.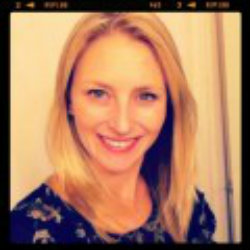 Janice is the proud Canadian mother of three little girls who likes to encourage others to eat healthfully and exercise regularly. She lost 25 pounds of pregnancy "baby weight" last year and is now working on maintaining that weight loss through healthy eating and regular exercise. She calls herself the Fitness Cheerleader because she loves to encourage people. She holds a degree in Kinesiology and a Certificate in Athletic Therapy so she knows her stuff. Her blog isn't so much about weight loss but about being healthy and active. We loved her honesty in this post about accepting your body and not looking like a Barbie doll.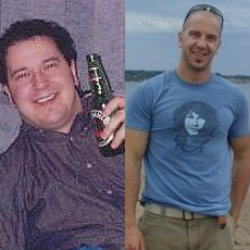 Scott grew up in a very small community on a small island on the East Coast of Canada. He had an active childhood, playing hockey, baseball, golf and rugby all at the competitive level -- and many other sports recreationally. His story changed when he went to college and stopped playing sports. His previously healthy lifestyle took a turn and he found himself overweight and out of shape. He started his blog because he wasn't happy with the information he found online when researching how to lose weight. He has lost over 100 pounds and loves to share what he's learned. This post about being happy left us smiling.
Kevin tells it like it is: if you have any interest in bicycle racing or touring, then this is the fitness blog for you. He first became interested in cycling when Canadian cycling legend Steve Bauer won the silver medal in the 1984 Olympic Road Race and as they say, a dream was born. He threw himself into learning and training as much as he could on his own. University, marriage and career took up all of his time back then, but bike racing was always there, in the back of his mind. This is an older post that we loved, with some amazing pictures of Monaco Kevin snapped while on a trip. Looks like a pretty incredible place to ride.
Donloree is a self-described foodie, wife, bodybuilder, leadership coach, motivational speaker, nutrition and wellness specialist and former fat girl, among many other things. She had a corporate career that left her feeling that she wasn't really living her dream at all. After admitting this to herself, she decided to find out who she was. She became certified in coaching by the John Maxwell Leadership Team and The Coaches Institute, and now holds her personal training certification. She had us laughing with this post about a visitor at her gym.
Now it's your turn
We've barely scratched the surface of great health and fitness bloggers in Canada. Who is your favorite? Add a comment and spread some more blogger love.
Other favorite Canadian bloggers
5 Canadian dad bloggers we love
10 Canadian food bloggers we love
10 Canadian mom bloggers we love