Have Fun In The Snow
The sub-zero temperatures that take over the Canadian terrain from December to February (and sometimes March) are no reason to forgo a family or friend vacation. Just plan your trip around one of these always popular Canuck travel spots.
Whistler/Blackcomb
As one of Canada's preeminent ski resorts, you'll find all sorts of awesome winter activities: skiing, snowboarding, ice skating, cross-country skiing, heliskiing, glacier skiing, snow tubing and, for those who'd rather stay warm, dozens of cool spas, including Scandinave (a natural hot springs spa).
For more information, visit www.whistlerblackcomb.com.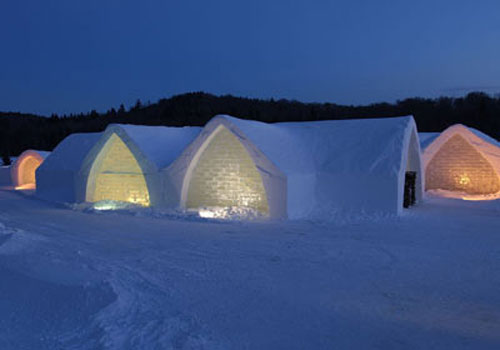 Québec City's Ice Hotel
Built entirely of ice, the Ice Hotel is in the heart of Québec's outback and affords an extremely unique winter vacation. You'll eat and drink out of ice dishes and sleep on ice beds (with luxe animal pelts). Don't feel like spending the night? You can also take a short tour of the hotel.
For more information, visit www.icehotel.com.
Winter Carnival
The French know how to party it up in the dead of winter, as is evidenced by this yearly bash in Québec City. The biggest winter carnival in the world, there are dozens of winter events for the adventurous traveller to see: ice carving competitions, ice skating and igloo building.
For more information, visit www.carnaval.qc.ca.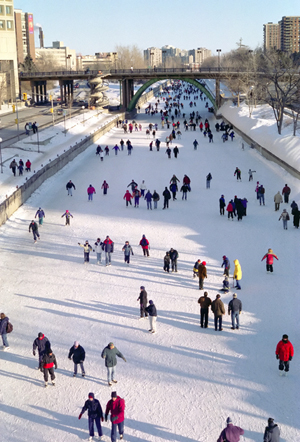 Rideau Canal
Every ice skating fan needs to trek to this winding river near Ottawa at least once. Dubbed the world's largest skating rink, the skateway opens in late-December. There are plenty of treats along the route to keep you powered throughout the kilometre-long skate, including Canada's famous BeaverTails.
For more information, visit www.capcan.ca.
Winterlude
Much like Québec's Carnival, this outdoor festival in Ottawa features everything from ice skating to ice sculptures, a man-made snow playground, concerts on Parliament Hill by some of Canada's top artists and heart-warming treats, like hot chocolate.
For more information, visit www.canadascapital.gc.ca.
Next: More great Canadian winter destinations >>
More From SheKnows Explorer