Activities For Ladies
In The Big City
Whether you're a resident of Toronto or you've organized a quick getaway with your girls, make sure you get the most out of your time in the city.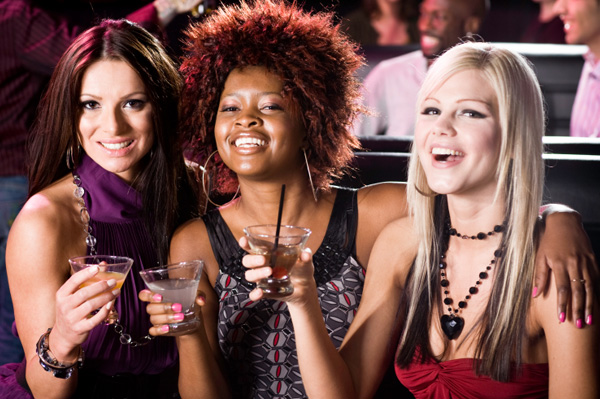 Morning
Do you ever get jealous watching the ladies of Sex and the City catching up over breakfast? Now's your chance to take a page from Carrie's book and get your day started off right at one of Toronto's incredible cafes. If you're out near Cabbagetown, pay a visit to Daniel et Daniel for out-of-this-world pastries. Or, if you're a little more central, you will certainly want to grab a freshly baked cookie at Le Gourmand. And no matter where you are in the city, there is sure to be a little hole-in-the-wall coffee shop that will get you ready for your day of adventuring.
Take a walk through one of Toronto's beautiful parks or along the lakeshore and get in some quality chatting time with your girls. If you're up for an extra bit of adventure, consider going for a run on the boardwalk or through the trails of High Park. The city is also loaded with different historical monuments and cultural centres so simply strolling through streets will be an experience in itself.
Noon
Stop by the St. Lawrence Market for some artisan products you won't find anywhere else and an all-natural snack or lunch. The place is loaded with homemade bagels, free-range meats and delicious cheeses. You'll find your perfect midday meal as well as some great gifts for your friends and family.
Once you've gotten some good food in you, you will no doubt be ready for everyone's favourite part of a girls getaway — shopping! There are plenty of malls located all over the city, but to get the most out of your shopping time The Eaton's Centre will definitely be the place for you. It has everything from Costa Blanca to Coach, so there's no doubt you'll be able to find stores that are perfect for your budget.
Night
Get fueled up for your evening of fun at one of Toronto's incredible restaurants. With such a diverse community, any form of cultural food is readily at your fingertips. Just walking along King Street will inspire a multitude of possibilities for the evening's meal.
And the night doesn't have to stop at dinner! Toronto has a hopping nightlife for whatever kind of outing you're planning. In need of a good laugh? Stop by Yuk Yuk's or Second City for a hilarious evening of comedy. Or, for a more dramatic or musical evening of entertainment, pay a visit to one of the city's premier theatre companies. More interested in the party scene? Many of Toronto's best clubs and bars are located within an easily accessible area downtown, so if one just isn't doing it for you, you are sure to find something perfect just down the street.
As Canada's largest city, Toronto has a little something to offer any visitor. So round up your girlfriends and get planning your perfect little getaway!
more travel tips
A foodie tour of Toronto
How to plan a girls-only vacation
4 Cheap girl's night ideas
More From SheKnows Explorer