Finding The Right Pet For You
Too many families make rash decisions when getting a family pet — and then pets end up at shelters or are given to other people. Welcoming a pet into the family is a major commitment. Consider these factors to help you choose the best one for you.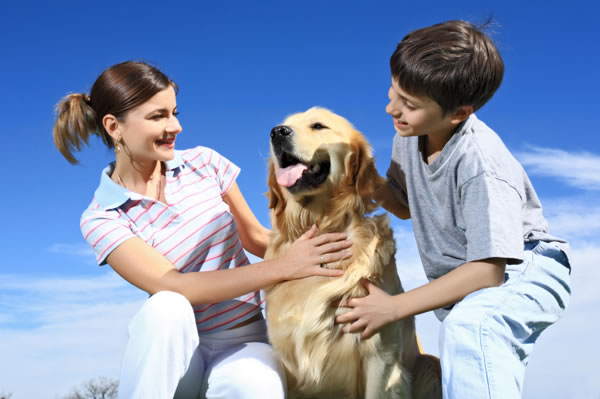 To find the right pet for your family, there are a lot of factors to consider. Having a pet is a serious commitment -- you should all have a full understanding of what bringing one into the household will mean and what each person's responsibility will be. So, before you head to the shelter or pet store and fall in love with a cute, furry face and make a rash decision, hash out the following:
Clean-up, feedings, etc.
Discuss and come to an agreement about who will be handling these regular responsibilities. Be realistic: Your son or daughter may promise to clean the cage regularly, but they'll promise the world when there's a potential pet on the line.
Lifestyle compatibility
Is your family always on the go or do you tend to stay close to home? Are you active and can include a large dog that needs lots of exercise in your day-to-day excursions? If not, perhaps an animal that needs less exercise, such as a small dog or cat, is more suitable for you. Also, consider how often you travel and whether or not your pet will come along and, if not, who will take care of the pet when you are away from home. Think about the time you can give to this pet, too, on a regular basis. You may all be dog lovers, but dogs demand a lot of time and attention.
The financial aspect
Look into the annual veterinary bills for the pets you are considering, along with other costs, such as grooming, food, supplies, pet insurance, walking and pet-sitting services.
The age of your children
There's no question that you want a pet that's safe around your kids; you also want the animal to be out of harm's way. A turtle or a goldfish may not be at the top of your wish list, but for young children, they are an easy pet to take care of. Consider whether you want the family pet to be a source of enjoyment alone, or if this is an opportunity for your kids to learn the responsibilities of being a pet owner.
More Pet tips
Top 10 dog breeds for kids
Cats are good for your health
Best pets for families
More From SheKnows Explorer