Think Twice Before You Give In To Those Eyes
It can be tempting to feed your pet from your own plate. Cats and dogs smell your food and come running. They attack you with their meows and sad puppy faces. Be careful! Even though your heart might be breaking at the sight of your pet yearning for food, some people food will hurt them a lot more than you think.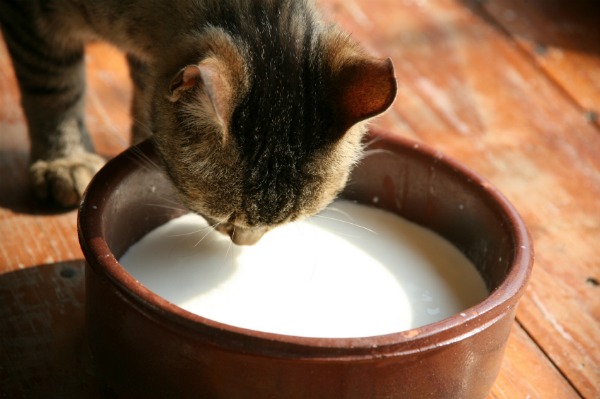 While some food can be a little upsetting to your pet's stomach, other food can truly hurt them. Here are seven people foods you should not give to your pet, according to The American Society of the Prevention of Cruelty to Animals.
Milk
Contrary to cartoons and children's books, milk is not a cat's favourite drink, nor a dog's, for that matter. What you might think is a treat can be the best recipe for diarrhea and vomiting. Think of giving milk to a lactose-intolerant person, and that's exactly what you are doing. Cats and dogs do not possess enough lactase to break down lactose, and direct milk intake will lead to nothing but an upset stomach.
Salt
Salt in moderation is very important for both humans and animals. It can yield quite drastic results in animals, though. Too much salt will upset your pet's stomach; it will cause excessive urination, diarrhea and vomiting. It can also cause salt poisoning, which can lead to death. Be extra careful with salt.
Chocolate
Chocolate is yummy — but that's not a good enough excuse to feed it to your pet. Cocoa extracts are very dangerous and often poisonous to pets, especially to dogs, causing vomiting, seizures and even death. So be careful of leaving chocolate lying around.
Grapes and raisins
Grapes are not the first thing we might think of feeding our pets. But, just in case your pet gets a little nosy while you are chewing on some grapes and raisins, think twice before feeding them any. They can cause kidney failure.
Alcohol
Do not try to pacify your pet with a sip or two of alcohol. It can result in vomiting and diarrhea, and if taken in larger quantities, it can result in death.
Liver
Liver is extremely dangerous when fed to pets. Liver can be poisonous and can cause abnormal growths.
Tuna
It is OK for your dog and your cat to eat fish and it is OK for them to eat tuna, but in very limited quantities, especially when it comes to cats. Cats love fish and they will devour tuna when given to them any day. It reduces the level of vitamin E in their bodies, however, and it should only be given to them every once in a while.
more on pet diet and nutrition
5 tips: How to keep your furry friend in top shape
Pet-friendly family recipes
What to look for in pet food ingredients
More From SheKnows Explorer