Truly Special Gifts
Just For Your Mom
May 13 is fast approaching, and you want to make sure your mom feels special when Mother's Day arrives. But celebrating her doesn't have to mean breaking the bank. Show your mom just how much she means to you with one of these great DIY gifts.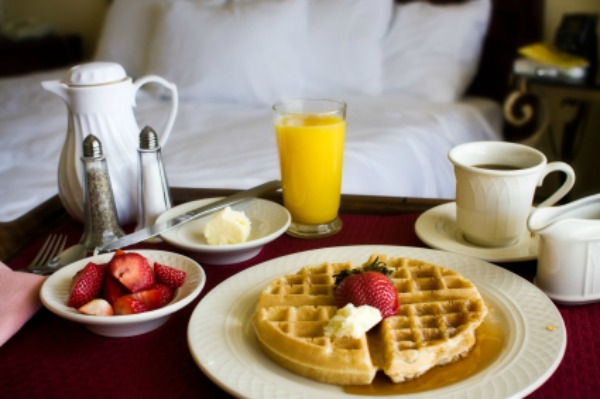 A home-cooked meal
Chances are your mom feels as though she spends far too much time in the kitchen. Give her a break from all that work by whipping up a meal for her all by yourself. Whether it's a nice brunch or a fancy dinner, let her relax and unwind while you do all the cooking. For an extra-special treat, try to make her something she never has the energy to do for herself. Does she always talk about how much she loves waffles but never has the patience to make them? Or does she miss the days when she actually had the time to make a homemade lasagna? Whatever it is that will bring her the most joy, see if you can make it happen. And for a surprise that will really catch her off guard, don't let her anywhere near the kitchen when it comes to cleanup time! Set her up with a good book or her favourite show, and let her relax while you take care of everything.
A relaxing bath
Most mothers simply don't make enough time for themselves. Now's your chance to offer her some much needed time for self-care. Create a luxurious bath for her with all her favourite items. Load it up with bath salts, essential oils or bubbles, and fill the room with aromatherapy candles. For an extra-special touch, set her up with a copy of her favourite magazine, and play some of her favourite music on the stereo. It's a sure way to make her feel loved and appreciated.
Something personal
Sure, generic cards have their place, but when you really want to thank your mom and make her feel special, it's best to opt for something with a personal touch. Make her a handmade card that details all the things she has done for you and how much you appreciate her efforts. Or if you want to go all out, consider making her a scrapbook or collage that brings together all your favourite memories. Not a fan of all that cutting and pasting? That's OK. There are plenty of digital methods, such as Mixbook, that allow you to do all the editing online and then have a book made up and sent to you in the mail. It's incredibly easy to do and is sure to put a smile on your mom's face!
more on mother's day
4 Mother's Day beauty gift ideas
Mother's Day breakfast-in-bed ideas
Celebrate Mother's Day with an afternoon tea party
More From SheKnows Explorer