Bloggers With
Style And Know-How
They say home is where the heart is. These Canadian home and living bloggers not only have homes with heart, they showcase their knowledge, style and great ideas to share with the rest of us. We dare you to read any of them and not come away with an idea or two.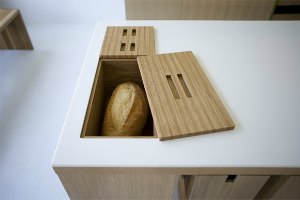 Kim Vallee is a lifestyle and entertaining expert who covers a wide range of topics on her eponymous blog: home organization, entertaining, food, interior design and family life. Kim started blogging in 2005 as a way to reach busy women looking for ways to live with style. She is also a freelance writer and columnist for such publications and sites as Food Network Canada, HGTV Canada and the Toronto Star. The kitchen island she showcases in this post made us want to renovate our kitchen — now.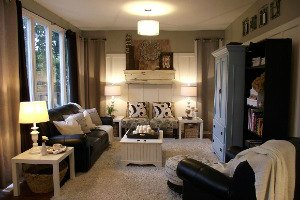 Shannon and Dean are a Canadian couple who love to share their ideas for decorating, DIY and organizing. Shannon has always loved designing and decorating, and even worked in Toronto for a few years as a graphic designer. Dean loves to work with his hands, and together there doesn't seem to be anything they can't transform. They completely renovated an old bungalow and blogged their way through it. We especially loved this post with updated pictures of their bungalow renovation, which looks like a place we'd love to hang out in for an afternoon.
Laurie Grassi is a super-creative woman who has spent most of her work life in the world of design — interior design and home magazines and websites. She is also a freelance editor, animal lover, traveller and eternal optimist (which probably accounts for her love of exclamation points!). Browsing around her site is like hanging out with a fun friend who just happens to have great style. She has an incredible eye for colour, as she shows us in this post highlighting the many peaceful shades of grey.
Next up: More of your favourite bloggers >>
More From SheKnows Explorer