Seattle, Washington Offers All Sorts Of Fun
If you're looking for a fun place to visit as a family this summer, Seattle just may be the location. Its proximity to the Canadian border makes it among the easier American destinations to travel to, and the city offers a wide variety of fun activities. Read on to discover how you and your family can spend some quality time in Seattle this summer.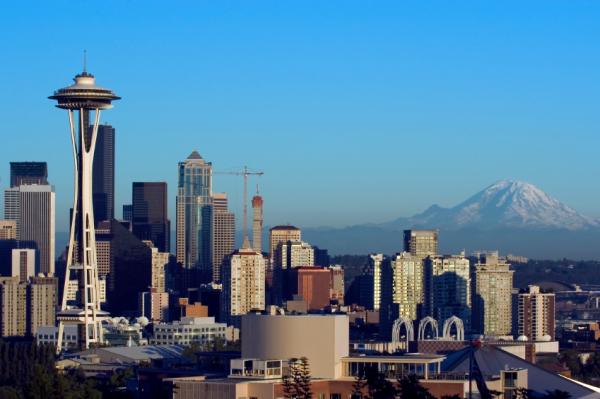 The Space Needle
The Space Needle is Seattle's most recognizable landmark and certainly a site worth seeing. The O Deck provides you with a 360-degree view of many of the beautiful things the city and surrounding area have to offer. Catch a glimpse of Mount Rainier, soak in the glory of the lakes below and gaze onto the expansive Cascade Mountains. The view is rare and stunning. Plus your kids will get a kick out of forever being able to point to the most notable landmark in photos of the Seattle skyline and say, "I was there!"
Underground Tour
Not all Seattle has to offer can be seen from the sky — that's why taking an Underground Tour can be so rewarding. After the Great Seattle Fire of 1889, it was decided that the city should rebuild one storey above its original level. Retaining walls were built and paved over to recreate downtown Seattle on a higher level, thereby leaving behind a "buried city" underneath. The Underground Tour is your chance to walk the streets of old Seattle and see the city in a whole new way.
Pike Place Market
Paying a visit to Pike Place Market with your family is an absolute must for a trip to Seattle. The market originated over a hundred years ago and is now a busy place for hundreds of craftspeople, farmers, street performers and musicians. Buy some handmade gifts for friends at home, enjoy a fresh lunch and be sure to catch the skilled fish throwers that you'll be hard pressed to find anywhere else.
Seattle Center
This summer is probably the best time of all to visit the Seattle Center, as it is celebrating the 50th anniversary of the World's Fair, which was held on its grounds in 1962. Until October 21, you and your family can enjoy all the exhibitions, concerts and activities the centre has to offer in celebration. Check out the King Tut exhibit at the Pacific Science Center, or catch a show at the Seattle Children's Theatre next door.
Ride the Ducks of Seattle
See Seattle from both land and water on one of the Ride the Ducks' converted World War II amphibious landing crafts. The tour is a great way to get a glimpse of all of Seattle's major sites and hear interesting historical and practical information on each location. From there you can determine which options capture your attention and decide which you want to visit further.
more on family travel
Keep your children safe when travelling
Best apps for family fun when travelling
Travelling with kids: Tips for moms
More From SheKnows Explorer