What To Look For When Looking To Buy A Home
You need to focus on what's really important when checking out homes you're considering buying. We share a few factors to keep in mind when house hunting.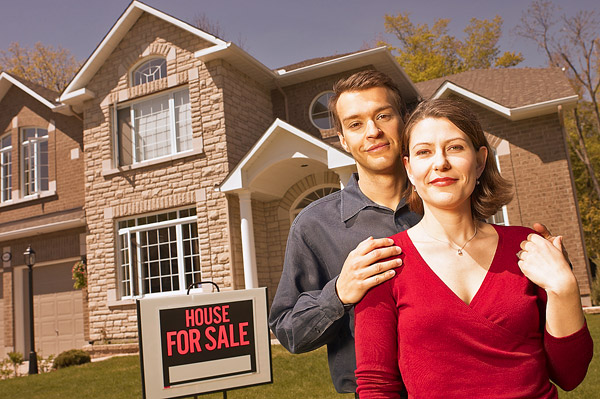 When you're in the market for a home — especially if you're a first-time buyer — it can be easy to get distracted by factors and elements that aren't so relevant. If you're shopping with a real estate agent, he or she can point out the pros and cons to help keep you focused on the important aspects of a home, but here's a primer on dos and don'ts so you can get into the right frame of mind.
Do assess room sizes accurately
Size does matter. If you have furniture you plan to bring into your new home, have those measurements with you, and bring a measuring tape to jot down the sizes of the rooms in homes you're really keen on. Ask for a printed floor plan of the homes you like as well. This will help you remember the details about each one.
Don't focus on the homeowner's decor
A fussy, old-lady-style sofa, tired-looking wallpaper, a bold paint colour — these are all aspects of a home that can easily be changed (in fact, the sofa usually doesn't come with the home), so try to see past these personal elements (ignore family photos, for one), and look at the bones of the house. Appliances do usually come with the home (but check each listing), so take a good look at those.
Do pay attention to critical elements
Elements such as wiring aren't the fun or pretty parts of a home, but old knob and tube wiring will have to be replaced to get home insurance. The roof should be assessed by your house inspector. If the home has had a history of termites, the homeowners are required by law to reveal this. Such aspects are certainly not the exciting parts you want to look at, but problems in these areas can ring up large bills and cause issues down the line if they're in bad shape, so you want to know the status of such elements before putting in an offer.
Don't focus only on the house itself
Look at the neighbourhood and the community. Is it a well-developed neighbourhood, or up-and-coming? If there are empty lots nearby, what's being planned for them? In terms of the neighbours, are they a youthful crowd or an aging community, and does either fit what you'd be most comfortable in? What's the traffic like in the area? If you get the chance, chat with people in the neighbourhood to get their insider input.
More on homes
Staging tips from HGTV's Sandra Rinomato
4 Tips for a greener kitchen
How to renovate your kitchen to increase value
More From SheKnows Explorer