Name That Baby
Everyone wants to give his or her child a name that's unique, one that stands out. And certain names -- think Apple or Phinnaeus -- do, but for all the wrong reasons. Which is why, using the very cool tool BabyNameWizard.com, SheKnows.com has compiled a top 10 list of baby names you -- and your child -- will surely love.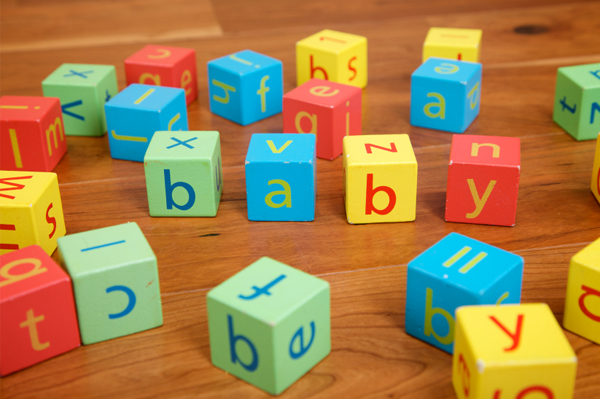 Girls
Riley: Perhaps not the best meaning name [in Old English it means wood or clearing], Riley is relatively unpopular among the parent set, but has one feature most parents love: the name is androgynous and can be spelled in multiple ways.
Isabella: One of the most popular names to date, Isabella has a lot going for it: it's a strong name [linked to royalty for centuries] and can be shortened into a variety of nicknames. In Hebrew, Isabella means "my God is a vow."
Makayla: A modern spelling of the classic name Michaela, which is the feminine form of Michael, this name plays on the current trend of adding Mc to girlier names to make them sound more masculine [think McKenna or Mackenzie].
Olive: Gentle and feminine, this name has taken on new popularity, maybe because of its meaning: in Latin, Olive is a symbol of peace and victory. Sasha Baron Cohen and Isla Fischer recently chose this name for their little girl.
Jada: A rough and tumble name for dainty daughter, this name is another play on the masculine. It's linked to the stunning green gemstone jade.
Boys
Aidan: Adding "an" to a boy's name is very hot among parents right now, which is why Aidan has such staying power. Meaning little fire, this name can also be spelled in a multitude of ways [Aiden, Ayden, Aydan].
Parker: A recent trend among parents is to use last names as first names. This is seen in names like Logan and Carter. Flexible in spelling, Parker's originally an English surname meaning "gamekeeper of the park."
Tanner: Androgynous names are also hot in the boy set right now. Tanner is a name that exemplifies this trend. Not only can it work for both boys and girls, it also falls into the last name as a first name category.
Austin: Perhaps it's the rise in popularity of country music, but boys names that have a countryish feel are heating up baby name charts. Meaning "venerated," Austin is popular, but still rare enough that it's cool.
Jacob: Thanks to movies like Twilight, classic almost biblical sounding names are hot right now. Meaning "supplanter," Jacob is currently one of the hottest names in North America [get in on the trend while you still can!].
More baby Names you'll love
Exotic Baby Names and Meanings
Baby Names for Boys and Girls with Unique Spelling
Unique Baby Names and Meanings
More From SheKnows Explorer