Fun, Easy Ways To Help Your Kids Exercise
Keeping your kids physically active when it's cool outside can be a challenge. It's not as simple as a trip to the nearby playground or a game of street hockey, but with a little creativity you can keep your kids exercising even when they're cooped up inside.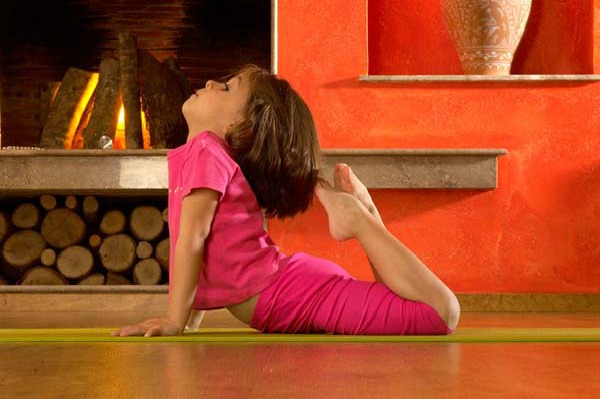 According to the Canadian Society for Exercise Physiology, children aged five to eleven should be getting sixty minutes of exercise each day. On a beautiful sunny day it might be easy to get your children outside for some exercise: a bike ride around the neighbourhood, a walk to the park or a maybe game of basketball in the driveway. But the truth that every parent knows is that even on a nice day, the lure of a favourite TV show or computer game is sometimes to hard to resist. And what about when the weather doesn't cooperate? What then? Get your kids exercising indoors with these tips and remember to lead by example. Participate with them and you'll all have so much fun you won't even realize you've had a work-out!
Get your groove on
Turn up the music and get moving. Dancing is a great way for kids of all ages to stay in shape. Let them pick their favourite tunes and let the dance party begin! Continue the fun by keeping the music on while doing chores and be ready for some spontaneous dancing. An additional bonus is the laughter you'll get when you try showing off your famous moves that were last seen at your high-school prom.
Pop in a video game
Not all video games are created equal, so pick up a few that are physically interactive. Try Wii Play, Wii Fit Plus or Wipeout and Xbox Kinect Sports or Dance Central 2. There are many more on the market so pick your favourite and have a family game night.
Create an obstacle course
Clear out some space and make your kids their own obstacle course. Have them crawl through the swamp (under the kitchen table), wriggle through tunnels (blankets over chairs) and jump over the alligators (books spread out on the floor) before climbing a mountain (to the top of the stairs). Or be creative and make one your way. A theme course is a great way to incorporate your child's own personal interests.
A scavenger hunt
Write up a handful of clues and have your children search your home for hidden treasures. Send them everywhere that's safe for objects hidden under beds, behind doors and sofas, or in the back of closets, for example. Another option is to have a timed hunt. Give your kids a time limit to find the greatest number of random items on a list — things whose names start with the letter T,  something their Grandma gave them; then, watch them run!
Balloon time
Whatever you can do with a ball, you can do with a balloon, but in a much safer and less damaging way. Try a game of balloon volleyball by running a string from wall to wall as the net. How about seeing how long your child can keep a balloon airborne — or how many balloons they can keep off the floor at one time, and for how long?
Exercise stations
Set up mini exercise stations around your home. Think of things to do with an entertaining element, such as cup stacking, hula-hooping, or mini sprints. Turn it into a game by setting time limits and challenges.
More family fitness tips
5 Ways to get your family exercising all year long
Fun outdoor activities for kid-friendly fitness
How to make exercise fun for kids
More From SheKnows Explorer