Your Teen: Sex
And Sexuality
Let's face it, by now your teen knows all about the birds and the bees — but that doesn't mean the topic of sex is closed for discussion. Help guide your teen through this crucial developmental time with these ideas.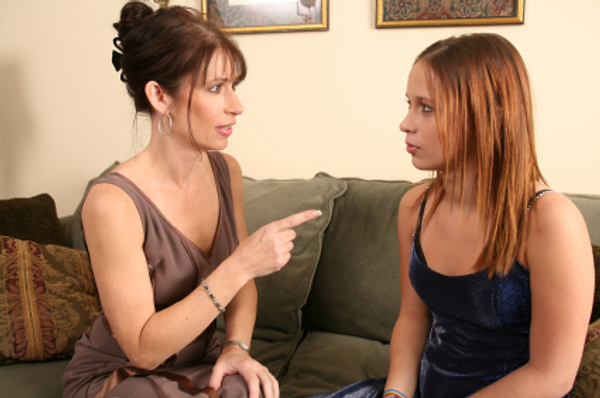 When talking about sex with your teenager it's important to follow some basic guidelines. Avoid being demanding; be respectful of your child; keep an open mind... these are just a few ways to help make "the talk" beneficial to your teen. Here is a shortlist of other ideas to help you discuss sex with your teenager.
Allow for open communication
Parents are often uncomfortable discussing sex with their children, but don't shy away. Sex is a natural part of life and however uncomfortable it seems, this important discussion will have long-lasting effects. It will help create trust while encouraging your child to have a healthy attitude about sex. It's well known that teens often learn about sex from the media or from their friends, so now it's your turn to get involved by offering them some advice from your experience, as well as some real-life facts.
Listen
One of the best ways to broach the subject of sex and sexuality is to listen. You've paved the way for an open dialogue; now it's your turn to just listen. Your teen will undoubtedly have some concerns that they may not want to address with their friends or to another adult, so take this opportunity to be open to any discussion your teen initiates. Keep an open mind and counsel only when necessary.
Do your research
Back in the day, there weren't online dating sites and the concept of sexting didn't exist. But modern-day conveniences like the web and smart phones help make flirting and dating a cinch. It's become commonplace for kids to interact with others through electronic devices, so before talking to your teen about sex, it's vital to keep yourself up-to-date on the current trends and lingo. This will help you gain respect as well as help you identify any potential red flags with your teen.
Discuss accountability
Accountability can be a far-reaching concept for some teens. At their age, they tend to feel invincible, and while this can help them reach for the stars, it can also lead to irresponsible behaviour. Your teen needs to understand the implications of their actions. Unwanted pregancy and STDs are just two of the topics to bring up, but the subject shouldn't end there. Be willing to discuss such issues as non-consensual sex, the implications of nude photos in the public domain and peer pressure.
Sex vs. sexuality
We are all born sexual beings; it's inherent in our nature. Our sexuality allows us to have deep feelings for other humans and be aware of sensual pleasures. Use this time with your teen to discuss their blossoming feelings while assuring them it's normal and healthy. This can also be a time to share your personal opinions and expectations.
More on teen dating
Teens and responsible dating
How to deal: Teenage romance
Stylish or sleazy: an honest look at your teen daughter's style
More From SheKnows Explorer