Raise Your Child To Feel Up For Any Challenge
Instilling a strong belief in themselves is a skill in which parents play a large part when helping their child develop. Here are some ways you can help your kid build up his or her confidence level.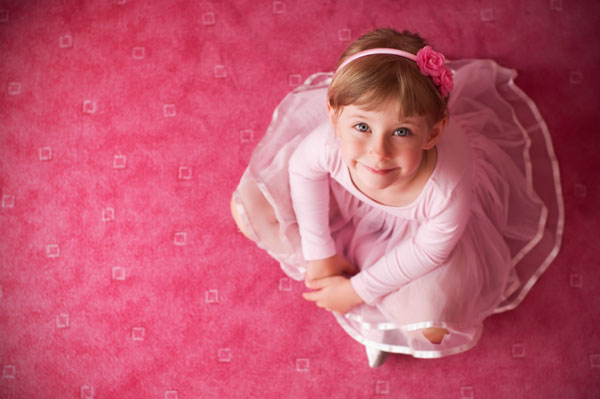 Every parent wants their child to believe that he or she has the ability to accomplish whatever they set their mind to. And much in how you parent and raise them will play into their developing that confidence. Here's some advice on how to get your children to become people who believe in themselves.
Let them try things
If you do everything for your child, how will they ever learn that they are capable? Teach them the skills (say, how to cross the street safely and how to tie their shoelaces), and be there as support, but instill a belief in them that these are things they can do themselves. Your encouragement and support will promote confidence in themselves. If you coddle them instead, they'll always be doubtful of their abilities.
Always provide encouragement
While it's fine to celebrate your child's scoring the winning goal or acing a test at school, you should always encourage their efforts in all that they do, not only toast positive outcomes. Recognizing their hard work and improvement in all respects will motivate them to keep trying and plug away as best they can.
If they falter, turn the mistakes into learning opportunities
Children need to understand that mistakes happen and that the way to approach the situation is to learn from it — correct the mistake and move on, while stashing that information or skill so he or she can prevent it from happening again. They need to know that failure isn't the end of the world and that some good can come of things when they don't work out exactly as planned.
Be a good role model
If your child sees or hears you give up or get upset and disappointed in yourself when you make a misstep, they'll learn that that's how one behaves and reacts when one doesn't succeed. Remember that you are setting an example for them. When that recipe you made for a dinner party doesn't work out, don't let them hear you dwell on it and go on about how it ruined the party. When they hear you accept that it wasn't how you'd planned but that now you know to leave it in the oven for only 20 minutes, they'll learn that rolling with the punches is the way to approach new challenges.
More parenting tips
How to parent with less stress: 8 tips
Dealing with your child's tantrums
How to avoid these top 5 parenting mistakes
More From SheKnows Explorer