Get Your Little One
To Love Being In The Tub
You want to keep your kids clean and happy, and that means regular bath times. But sometimes your little ones really don't want to cooperate. Make bath time a little bit easier with these handy items.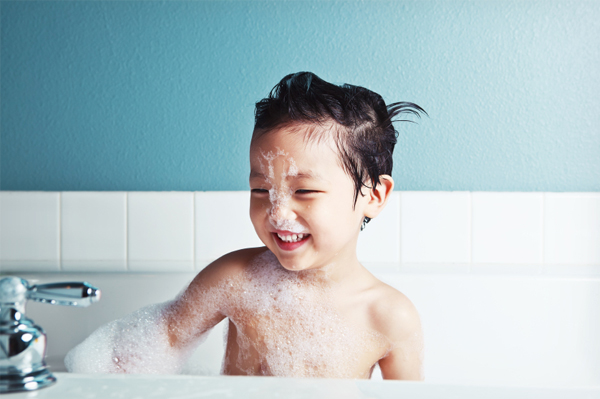 Winnie the Pooh temperature tester
Getting the bathwater to the perfect temperature for kids can be tricky. If it's too cold, they'll want out immediately, and if it's too hot, they could be hurt. With the Winnie the Pooh temperature tester, you can make sure bathwater is the ideal temperature every time. Plus, your child will be overjoyed to have their favourite bear in the water with them when they settle in for a bath. It's also a great opportunity to teach your little one about hot and cold.
Funny fish bath mats
Does your little one hate staying still once he or she has gotten out of the bath? Many kids do, and before you know it, you have water all over the hallway. Fortunately these fun bath mats are soft and cozy on little toes and give your child something to look at while you get them nice and dry.
Munchkin Lazy Buoys
The right toys help your little one get familiar with water and all that it can do. Toys such as the Munchkin Lazy Buoys let your child focus on the fun activities water can provide, which makes bath time seem more like playtime. Your real challenge now may be getting your little one out of the bath!
Safety 1st Froggy & Friends no-slip bath mat
Little ones can get very squirmy in the tub, and that can be dangerous. If a bathtub doesn't have a no-slip bottom, kids who are eager to stand up can easily fall onto the hard surfaces of the tub. This bath mat is both cute and, when properly installed, keeps your little one safe from dangerous falls.
Babies R Us 3-pack washcloth-and-toy set
When your little one gets really squirmy, you want to get him or her cleaned up as quickly as possible. But that can be hard to do with a rough washcloth that irritates delicate skin. Instead, use gentle cloths such as these from Babies R Us. They're soft on your little one's skin and come with a plush toy to distract your tot while you take care of much-needed washing.
more on parenting
Help for parents with whiny kids
Get your kids active
Healthy and effective bedtime snacks for kids
More From SheKnows Explorer