An Important Skill
Best Mastered Early
As a parent of a teenager, you probably can't even count how many times you've heard "I don't have time to do that" or "I have too much work." In today's busy world, it's all too easy for kids to struggle with prioritizing and working efficiently. Give them the skills they need for a productive future by teaching them the value of time management while they're young.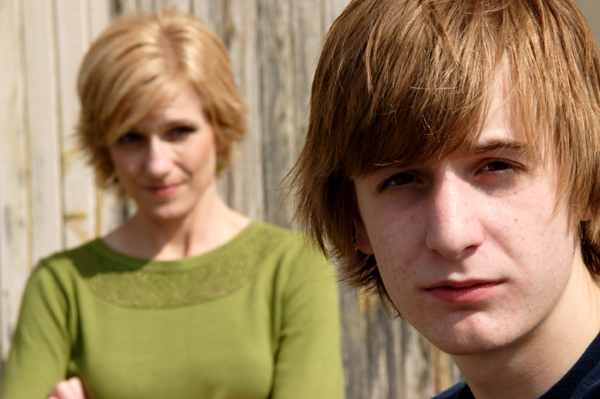 Lead by example
As is the case with many lessons you try to impart to your child, it is always best to let them see you practice what you preach. Make a point of mentioning those times when you are using effective time management techniques, such as when you help them with their homework and prepare dinner at the same time, or when you get a variety of errands done in between dropping them off and picking them up from an extracurricular activity. The words "time management" don't even necessarily have to be said. Just making your teenager aware of how you get your many tasks done in an efficient manner can work its way into their subconscious and stay with them for a lifetime.
Help out
Although the eventual goal is for your teen to understand how to make decisions and manage appropriately on their own, it doesn't hurt to help out at the beginning. Ask your son or daughter about what has to get done and what is most important. Help him or her prioritize and experiment with using to-do lists, agendas, day planners or anything else that might assist them in sorting everything out. As they familiarize themselves with what works best, slowly begin to help less and less, and simply observe the progress — and occasional stumbles — from afar, then assist only when absolutely necessary.
Enforce consequences
As an adult, you can face serious consequences if you are unable to budget your time efficiently. For example, you may lose your job for not getting tasks done by their due dates, or you may miss out on enjoyable life experiences because you have work to get done. One day your teens will come face to face with these same tough consequences. So the sooner they understand the consequences of their actions, the better. If you tell your teen he or she can't go to a friend's birthday party until their assignment is done, make sure you carry through with that claim. They may be angry or disappointed that you won't let them attend because they didn't get their work done, but it's better they learn the lesson now.
Reward appropriately
When your teen does particularly well at managing all his or her tasks and activities, make a point of rewarding it. Congratulate your son or daughter for getting an assignment done early or for managing a variety of complex tasks, and offer some small form of celebration when appropriate. By letting your teen know when they're doing a good job, they can start to see the benefits and rewards that come with managing one's time efficiently.
Help with the hurdles
Unfortunately, despite your best efforts and the efforts of your teen, there will come a moment when he or she struggles with managing their time. This is where your support is especially crucial. Talk the situation through, and find out where your teen thinks he or she may have gone wrong. Was procrastination or distraction a factor? Perhaps further discussion on those topics is necessary. Did they take on too much at once? If so, it may be time to let them know it's OK to say no sometimes. Talking it through can help your teen pinpoint what his or her time management struggles are, what they have learned from their mistakes and how they can best move forward. Learning time management skills is an ongoing process, so encourage your teen to continue on with his or her efforts!
more parenting tips
How to help your children cope with change
Your teen daughter's menstrual cycle: Help her cope
A parent's guide to discussing sex with your teen
More From SheKnows Explorer